Topic(s)
Business operations improvement
Highlights
Join presenters Robert Cenek and Michelle Weber in a practitioner presentation discussing the Minerals Technologies Operational Excellence Achievement Award.
Overview
Since 2008, Minerals Technologies Inc. has conducted an annual lean assessment, recognition and development process for all global operations and support units. The process includes the evaluation of current maturity and development in the following areas: EHS, sustainability, people-centricity, continuous improvement, quality and customer service and business results. The Minerals Technologies Operational Excellence Achievement Award enables the company to recognize, reward and communicate best practices based on the lean maturity levels of submitted applicants. A cross-divisional judging panel awards the Operational Excellence Achievement Award and honorable mentions through scoring and either F2F or virtual visits and audits. Selected recipients and honorable mentions are recognized each February with a live or televised ceremony.
Company
New York-based Minerals Technologies Inc. (MTI) is a leading, technology-driven specialty minerals company that develops, produces and markets a broad range of mineral and mineral-based products, systems and services. MTI serves a wide range of consumer and industrial markets, including household and personal care, paper, foundry, steel, construction and environmental solutions worldwide. The company reported global sales of $2.1 billion in 2022. www.mineralstech.com 
Presenters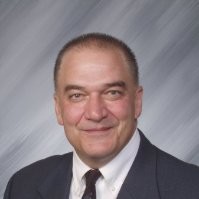 Robert Cenek is the director of corporate initiatives at Minerals Technologies Inc. He assists in designing and deploying lean and Toyota Production System principles throughout the company's global operations. Cenek serves as a facilitator for the Operational Excellence Lead Team and provides leadership to company-wide organization development initiatives.
Cenek also spearheads senior-level, high-profile executive searches. He has worked in premier Fortune 500 companies like General Mills, where he helped lead the nationally recognized development of high-performance work systems, and Bristol-Myers, where he created a management development platform for the Corporate Staff division.
From 1996 to 2000, he served as executive director of human resources for Montana Power Company, a $1.4B utility and diversified energy firm. From 2000 to 2003, he served as vice president of human resources for Touch America Holdings, a successor firm to Montana Power Company. 
Cenek is a graduate of the Levinson Institute's On Leadership Program, USC's Center for Effective Organization's HR Executive Seminar, University of Idaho Public Utility Executive Program, Philip Crosby's Quality College and Blake and Mouton's Managerial Grid Instructor Certification Seminar. He graduated from the University of Cincinnati with an M.A. in industrial relations.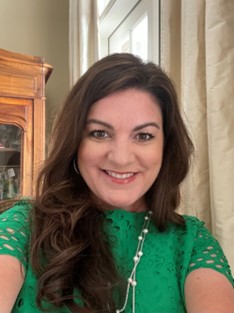 Michelle Weber is vice president of global operations, metalcasting at Minerals Technologies Inc. She has over 25 years of operations, laboratory and quality management experience, specializing in cosmetic, OTC drug and Rx skin care manufacturing. Under her leadership, Health and Beauty Solutions received the MTI Operational Excellence Chairman's Award in 2016 and 2017, an annual recognition given to the facility or department with the most significant lean progress. Weber is a member of the company's Operational Excellence Facilitation Team (OEFT), a cross-functional, global team that assists with training, auditing and other support mechanisms.