Topic(s)
Business operations improvement
Highlights
This content will not be available on-demand.
Join Anthony Younan in a presentation on the intersection of corporate sustainability goals and digitalization measurement strategies.
Overview
If you are building a new factory your investment objectives go far beyond a highly productive and efficient facility. You need a factory suited for today and for twenty years from now - one with an infrastructure that is adaptable, sustainable, and employee-centric.
If you are implementing new technologies into an existing factory you need a road map that balances goals and objectives relative to an efficient factory floor with corporate and long-term goals such as future plant flexibility, equipment life cycle, operating costs, and CO2 emission targets.
This session will explore how to build and how to operate a smart factory to meet corporate goals and factory floor requirements.
Company
Siemens Smart Infrastructure (SI) is shaping the market for intelligent, adaptive infrastructure for today and the future. It addresses the pressing challenges of urbanization and climate change by connecting energy systems, buildings and industries. SI provides industrial manufacturers with a comprehensive end-to-end portfolio from a single source – with products, systems, solutions and services from power generation to consumption. With an increasingly digitalized ecosystem, SI helps large energy users thrive and communities progress while contributing toward protecting the planet. With around 70,000 employees worldwide, Siemens Smart Infrastructure's global headquarters is in Zug, Switzerland, and its U.S. corporate headquarters is in Peachtree Corners, Georgia. https://www.siemens.com/us/en/company/topic-areas/smart-factory.html
Presenter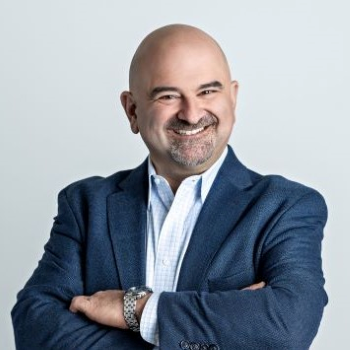 Anthony Younan is the head of the industrial vertical market at Siemens, with over 20 years of industry experience. He is responsible for driving smart manufacturing/smart factory goals for large industries to better manage change through data. He offers a digital portfolio for both the building envelope and manufacturing floor. His focus is primarily on merging the virtual and physical worlds to create optimized manufacturing environments by combining data from the entire product and production lifecycles.
Younan's role serves the subvertical markets, including food and beverage, automotive, battery, aerospace and semiconductor. Younan has worked at Siemens for 13 years, leading fire alarm efforts in sales, management and operations. His experience also extends to engineering, working in the field as a technician for project management. His projects can be seen throughout the United States from healthcare, industrial and federal government installations.
Before joining Siemens in 2010, Younan worked in the electrical contracting and construction space, where he owned an electrical contracting company and served as vice president for a regional full-line wholesale electrical distributor. Younan holds a bachelor's degree in organizational leadership and a master's degree in administration leadership from Central Michigan University.