Topic(s)
People-centric leadership
Highlights
This content will not be available on-demand.
Join Andrea Avila-Aragon in a presentation about finding growth through diverse roots and fostering inspiration, self-confidence and a sense of belonging in teams.
Overview
Smith Gardens' origins, diverse background and journey that led the company to where it is today make it and its teams stronger and more capable. These different experiences and perspectives make the team better suited to solve problems and accomplish goals in an environment where they feel heard, accepted, valued, respected and protected.
Through an open dialog by Avila, you'll have the opportunity to hear about:
• Avila's leadership journey at Smith Gardens and how reinventing herself and being vulnerable have played huge roles in credibility and team development.
• Ways to inspire team members to help everyone grow and develop to their fullest potential.
• Fostering an environment of self-confidence where everyone believes in themselves and the value they bring to their teams.
• Creating a thriving culture where people feel a sense of belonging and purpose that transcends the boundaries between work and home life.
Company
At Smith Gardens, business is growing -- growing annuals and perennials, growing relationships with partners, growing its love of gardening, and growing its team's passion and expertise in horticulture -- all for the benefit of the consumers who love to garden.
Whether out in the greenhouses or working in the office, the Smith Gardens team is dedicated to delivering the healthiest plants on the market for the biggest impact on its partners' shelves and in its customers' gardens.
One of the four core Smith Gardens values is people. "We are focused on developing teams and growing the potential of individuals."
Smiths Gardens encourages personal growth and continued education so that each member of its work family succeeds. The company takes as much care cultivating the ecosystem of its offices as it does in the gardens. Achieving the quality the company strives for in its products and culture is truly a team effort, and every role is vital. www.smithgardens.com 
Presenter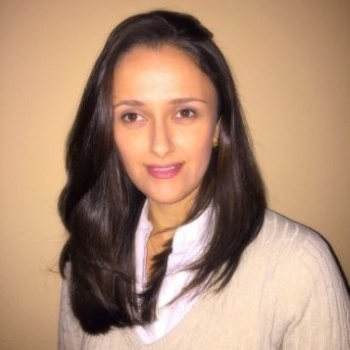 Born in Costa Rica, Andrea Avila-Aragon studied agriculture engineering with an emphasis in business administration at Instituto Tecnologico de Costa Rica. She is also a Lean Six Sigma Black Belt. She moved to the U.S. in 2014 to pursue a career in horticulture.

In her current role as the site manager for Smith Gardens in Oregon, Andrea thrives on interactions with people throughout the organization. She is known throughout the organization as an approachable, people-centric and fun leader who genuinely cares about everyone within her span of care (and beyond). She has helped build teams who understand their purpose, believe in themselves and accomplish amazing things. She has a passion for continuous improvement and how it can be used to drive professional development, leadership development and process improvement.