Highlights
This content will not be available on-demand.
Join Google's data scientist, Angad Arora, in a presentation on how data science and key projects influence three manufacturing data science KPIs.
Overview
Manufacturers of the modern age are looking for data science solutions to ship with the highest possible quality and help move their three key performance indicators: produce more, be efficient and optimize resource utilization. In this presentation, we'll dive deep into data science and critical projects that have influenced these KPIs. These projects include how to use recursive hypothesis testing to reduce the testing frequency, how to understand and optimize the physics behind a test, and how to make mass production decisions based on the design of experiments and small distribution analysis.
Company
Referred to as "the most powerful company in the world," Google is a technology company focusing on artificial intelligence, online advertising, search engine technology, cloud computing, computer software, e-commerce, quantum computing and consumer electronics. Google's mission is to organize the world's information and make it universally accessible and useful. https://www.google.com/
Presenter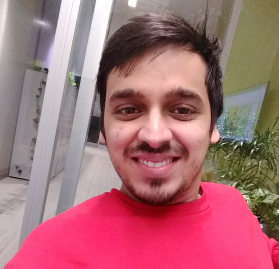 Angad Arora is a manufacturing data scientist at Google, seeking ways to explore how data science can be more helpful in solving manufacturing challenges.