Highlights
Hear from leaders Gustavo Lage and Ryan Magnuson about how Medtronic's latest lean transformation tool allows the company to stay competitive in the fast-paced manufacturing industry.
Overview
Medtronic has added an advanced tool, discrete event simulation, to its standard lean transformation toolkit. Because of the fast-paced nature of the manufacturing industry, production lines are constantly changing, moving to new sites or reworking processes to fit the available labor. Discrete event simulation adds another dimension to Medtronic's data-driven lean improvement efforts, verifying baseline process understanding as a "system-wide measurement system analysis." The Medtronic team uses a base model to pilot improvements for increased agility agile in its continuous improvement work.
Company
Medtronic is a medical device company. The Medtronic mission, "inspiring the extraordinary," has motivated the company to do the extraordinary for 60 years and counting. As a healthcare technology leader, Medtronic has the potential to make a positive impact on major global challenges and create healthy, lasting impacts for patients, physicians, employees and communities. www.medtronic.com
Presenters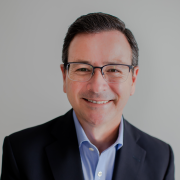 Gustavo Lage is Medtronic's senior director of operational excellence and process and leadership excellence. Lage has over 20 years of experience in operational excellence and manufacturing management. He is a proven leader with exceptional business acumen and leadership skills demonstrated in large manufacturing settings in the automotive, medical, advanced manufacturing, aerospace and defense industries. Before joining Medtronic in 2019, Lage served as Novanta's vice president of operational excellence and continuous improvement. Lage has master's degrees in science and analytics from Villanova University and business administration from the University of Michigan. He also holds a bachelor's degree in industrial systems engineering from Monterrey Institute of Technology. He is also a certified Six Sigma Master Black Belt.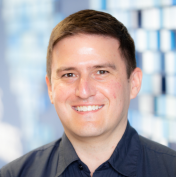 Ryan Magnuson has been with Medtronic for seven years. Ryan is a certified Master Black Belt and part of the Enterprise Process and Leadership Excellence team. Ryan has a bachelor of science in pharmacology.