Highlights
This content will not be available on-demand.
Hear from Honeywell leaders James Raines and Edixon Mendez on leveraging digital transformation to enhance company culture and connection.
Overview
Honeywell is a leader in innovation across various industries with a vision for a single digital platform supporting the enterprise from the front lines to the C-suite. But digitization isn't easy. Digitization hurdles include aligning five strategic business groups spanning approximately 750 sites globally with complex legacy systems, addressing cyber security concerns and managing resistance to change. And this is just the internal struggle! Maintaining and growing an ever-evolving customer experience presents a whole other challenge. In this session, James Raines and Edixon Mendez will share how Honeywell is leveraging digital transformation to connect its stakeholders, improve processes and enhance company culture. Highlights of the session include:
How to determine what information/KPIs are relevant
Selecting the right technology/hardware
Addressing data challenges and ensuring accuracy
Improving visibility and highlighting improvement opportunities
Empowering users with data to make better decisions
Using technology to advance a culture of continuous improvement
Incorporating digital technology into the deployment of Honeywell's global design model for factory management
Company
Honeywell, headquartered in Charlotte, North Carolina, is a Fortune 500 company with approximately 750 sites globally and $35 billion in revenue in 2022. Honeywell is shaping the future across industries with the following five strategic business groups: aerospace, Honeywell building technologies, performance material and technologies, safety and productivity solutions and Honeywell connected enterprise. www.honeywell.com/us/en
Presenters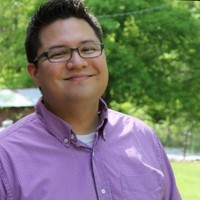 James Raines is the Nexus Project leader and ISC analytics director. He joined Honeywell in 2021. Raines is responsible for developing and leading the digitization strategy connecting all reporting into one single application, Nexus. His team is critical to designing and centralizing all digital reporting aspects, from the shop floor to executive leadership. Raines has over 20 years of experience in manufacturing, distribution and continuous improvement. Prior to his role with Honeywell, he led various teams with Gap Inc., Ingersoll Rand, and Trane Technologies. He holds a bachelor's degree in communications from Austin Peay State University.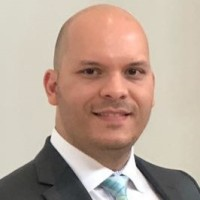 Edixon Mendez is the director of manufacturing excellence with Honeywell. He is part of a team of manufacturing professionals in charge of designing Honeywell's global design model, addressing how to manage factories through the core principles of lean. Prior to joining Honeywell, Edixon held roles including director of operational excellence and quality with Harsco, global operations and engineering leader with Ingersoll Rand, and other manufacturing and materials leader roles in his 20 years of manufacturing experience. He holds a bachelor's degree in industrial engineering from Universidad Dr. Rafael Belloso (URBE) in Maracaibo, Venezuela and a master's degree in engineering management from the University of Nebraska – Lincoln (UNL).