Topic(s)
Business operations improvement
Highlights
This content will not be available on-demand.
Hear from Bill Fierle and Ed Pound about how operations science enables employees to use existing technology and continuous improvement efforts to overcome company challenges.
Overview
Many companies have invested heavily in technology (digital, optimization and ERP) and continuous improvement (lean, six sigma and agile) for company and employee development. In this presentation, Conax Technologies' COO Bill Fierle and Operations Science Institute's managing director Edward Pound will describe how operations science has enabled companies to provide valuable professional development for their employees to overcome challenges and improve performance and profitability.
Companies
Conax Technologies designs, manufactures and sells precision compression seals, temperature sensors and cable and harness assemblies used in the aerospace, jet engine, power generation and semiconductor industries. www.ConaxTechnologies.com
The Operations Science Institute provides unsurpassed experience in applying operations science to inspire, engage and develop an organization's employees. With an empathetic approach born from years in the trenches, OSI's experts teach and apply operations science concepts to a business's unique challenges and opportunities. OSI addresses local process throughput, cycle time and on-time delivery issues. The company also tackles project schedule and cost challenges, assesses a global supply chain and defines new processes and practices for a merger or acquisition. https://opscience.org/
Presenters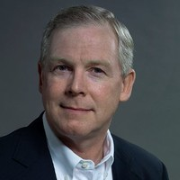 Bill Fierle COO of Conax Technologies, has over twenty years of experience with full profit and loss responsibilities for global manufacturing, sales and engineering facilities. Fierle graduated from Adrian College with a degree in economics. He earned two master's degrees from Northwestern University: an MBA from the Kellogg School of Management and an MEM from the Robert R. McCormick School of Engineering and Applied Science. Fierle served on the AME Board of Directors for nine years.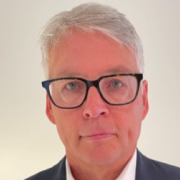 Edward Pound has over thirty years of experience in operations, working in general management, operations, purchasing and product development. Pound helped pioneer the advanced benefits that operations science brings to business by training and coaching personnel from the operations floor to the C-suite. He has worked with top national and international manufacturing companies and in small entrepreneurial ventures. His career includes two years in Mito, Japan, working at JVC Inc.'s Production Technology and Research Center.
Pound was the lead author for McGraw-Hill's lead business publication, Factory Physics for Managers. He is a 2022 University of Alabama mechanical engineering distinguished fellow and past president of the Institute of Industrial and Systems Engineering's Work Systems Division. Pound earned a bachelor of science and a master of science in mechanical engineering from the University of Alabama, a master of business administration from the Kellogg Graduate School of Management at Northwestern University and a master of engineering management from the Robert R. McCormick School of Engineering and Applied Science at Northwestern University.