Highlights
Join this session if you work in product development, are considering alternate methods for improvement or are interested in alternate kata applications.
Overview
People who work in engineering and technical disciplines tend to be problem solvers. However, without proper discipline around solving problems, they will get stuck in a never-ending loop of trial and error with little progress and little learning. Rockwell Automation has found that the plan-do-check-act approach allows for discipline. Additionally, using the Toyota Kata method for improvement and coaching provides the right environment for developing these skills.
This session will provide attendees with a software development program example using a daily kata approach to achieve customer results. It started with a book discussion on kata for Agile Product Development and how the team initiated kata boards, scheduled daily meetings for improvement, implemented weekly coaching and established regular cadence for target conditions and challenges that fit the lean-agile environment.
Company
Rockwell Automation is an industrial automation and information company that helps increase productivity in industrial companies. They are a global leader in digital transformation and industrial automation. Rockwell Automation integrates control and information across the enterprise to help industrial companies and their people be more productive and sustainable. https://www.rockwellautomation.com/en-us.html 
Presenters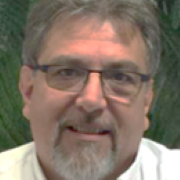 Michael Crossen has held roles like electronic technician, component engineer, supplier quality engineer, manufacturing process quality engineer and lean enterprise manager. Crossen currently focuses on bringing the Lean Six Sigma approach to product development, specifically software. He's involved with lean-agile methods in SAFe and is an Automation Certified Lean Six Sigma Black Belt. Crossen earned a B.S. in electrical engineering from Cleveland State University.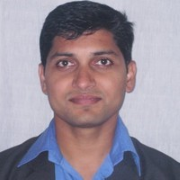 Ravi Mahangare is a release train engineer at Rockwell Automation. He has a B.S. in instrumentation and controls engineering from Pune University, India and an M.S. in computer/software engineering from Penn State University Scaled. Mahangare is an Agile Certified SAFe 5 Program Consultant (SPC), a Rockwell Automation Certified Lean Transaction Yellow Belt, a Scaled Agile SAFe Certified Scrum Master (SSM), a Scaled.org Professional Scrum Master (PSM) and a Member of Association for Manufacturing Excellence (AME) Lean Consortia.