Highlights
This content will not be available on-demand.
This presentation will detail the process, results and lessons learned by Snap-tite Hose to create the innovative product: the Warrior.
Overview
In today's world, firefighters will don protective turnout gear, with an air tank, helmet and gloves, to run into a burning structure and drag an attack line fire hose to put out the blaze. With all of the synthetic materials in use, fires burn hotter, the air fills with toxic smoke and the carcinogenic debris litters the ground. PPE offers a lot of protection, but the gear requires constant water pressure from the hose to keep firefighters safe. Until now, the typical fire hose would fail within seconds if it got too close to the flames or buried underneath hot debris, leaving the firefighter without water flow protection. Snap-tite Hose has developed a solution: a hose that can withstand 750F degree heat for over 30 minutes without failure.
Company
Snap-tite Hose has been designing and manufacturing lay-flat hoses for municipal fire departments since 1965. It is the only ISO-9001 certified hose manufacturer in the U.S. and can manufacture hoses from 1-12 inches in diameter. It serves the municipal fire, industrial fire, agriculture and military hose markets. Historically, the company has been a U.S. market leader and innovator and recently re-emerged as an innovation leader with a significantly more durable fire hose attack line called the Warrior. www.snaptitehose.com
Presenters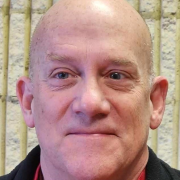 Dan Corner rejoined Snap-tite Hose in 2021 as industrial sales manager, later promoted to VP in sales and marketing, where he is responsible for all customer-facing activities of the company. Previously, Corner held executive sales positions in several hose-related companies, including Midwest Hose, Iron Hose (as a founding member) and All-American Hose. Corner has a B.A. in business from Westminster College, is a certified quality engineer and has been active in several technical committees of the MTMA and NFPA standards organizations.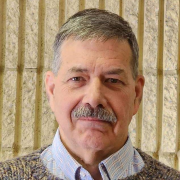 Jeffrey Schad joined Snap-tite Hose in April 2018 as CFO, becoming CEO in December 2019. Schad oversees financial, operation and marketing strategies for all Snap-tite entities. Before Snap-tite, he held senior finance positions at various manufacturing companies. He served as interim president of Ericson Manufacturing from 2014-2016. Schad has a B.S. in management science from Case Western Reserve, an MBA from the Weatherhead School of Management at Case Western, and a TGMP certificate from Harvard Business School.