Highlights
Join the owner of HAR Adhesive Technologies Joe Cerino in this highly motivating and personal presentation about scaling small family businesses into systems-driven enterprises.
Overview
HAR Adhesive Technologies CEO Joe Cerino shares his story of growing up in a family business and his journey of transforming HAR from a small, people-dependent shop to a scalable, systems-driven enterprise. Cerino will reveal the many hurdles and the painstaking effort required to keep HAR true to its culture, while managing through the challenges that come with 26 straight years of growth and counting.
Leadership is clarity of vision and clarity of communication. Leadership starts with an idea and the desire to take something ordinary and make it extraordinary. In this presentation, learn:
• how employees' willingness to own communicated systems transformed Cerino's vision into reality and created an accountable, innovative, empowered, successful and dedicated organization
• how key frustrations and the system development cycle can be game changers for continuous improvement
• the importance of making it about the system
• why Cerino turned to a home-grown, cloud-based technology to effectively communicate his vision and his company's unique result-based systems
Company
HAR Adhesive Technologies began with a vision to be relationship-driven during a time when building relationships in the industry was moving in the opposite direction. Today, HAR is proud to be recognized as an innovator in the manufacturing industry.
In 1996, HAR began humbly as a small manufacturer of packaged adhesives sold to the printing industry, processing about four tankers of polymer a year. Between 1996 and 2023, HAR expanded its water-based adhesive manufacturing capabilities, added to its regional sales force, made strategic acquisitions and partnered with two leaders in the industry; HB Fuller and ITW Dynatec. HAR is now processing several tankers of polymer a week and is recognized as a leader in the application and processing of hot melt adhesives.  
Today, HAR's promise to provide adhesive solutions and support beyond the imagination of its customers has propelled the company to be:
• a long-established leader in our industry
• a recognized innovative manufacturer of adhesives for packaging, converting and assembling products
• a significant regional adhesive manufacturer in Cleveland, Ohio and Buffalo, New York
• HB Fuller's "National Distributor of the Year" in 2020 and "Regional Distributor of the Year" in 2021
• ITW Dynatec's "Distributor of the Year" in 2022, 2021 and 2020
Presenter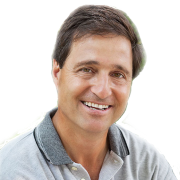 Joe Cerino Joe Cerino was born and raised in Cleveland, Ohio. As a young boy and through college, he worked with his father in their family grocery business, where he learned the value of relationships, the importance of a strong work ethic and how to survive in business.
In 1977, Cerino earned a B.S. in business administration with a concentration in accounting from John Carroll University. He landed his first job in public accounting at Peat, Marwick, Mitchell and Co., where he earned his CPA certification.
In 1980, Cerino left public accounting and began a 16-year career in financial planning and management for two large Fortune 500 chemical manufacturing companies. In 1993, Cerino was terminated, receiving a severance package and 13 weeks to find his next job. During a painful time for Joe and his family, Cerino searched for a company to buy and a job to support his family. Cerino landed a job in the 12th week of his severance, running a paint plant just South of Cleveland, Ohio.
In early 1996, Cerino bought a little adhesive company by cashing in his family's savings, borrowing from their 401(k) and selling their home. Cerino's adhesive company is HAR Adhesive Technologies, growing from $500,000 in sales and four employees to nearly $40 million in sales and fifty employees today.