Topic(s)
People-centric leadership
Highlights
This content will not be available on-demand.
A learning culture not only encourages individuals and organizations to pursue and prioritize knowledge and skills -- it also encourages risk-taking and viewing mistakes as learning opportunities. Join presenters Tim Knapp and Diem Lewis in discussing HME's learning culture programs offered during and after the pandemic.
Overview
During the pandemic, HME continued offering employee training while increasing and elevating learning for its global workforce. HME's learning programs became interactively virtual, connecting employees and tapping into knowledge from all offices. The company provided peer learning opportunities by starting programs like LearnFest, an annual event with over 100 training opportunities over two weeks. HME's lean training program evolved to include a foundational program for all new hires and a next-level Lean Champions program for those ready to lead improvement projects.
HME offers employees opportunities to connect and learn via employee-led interest groups like the Botanical Society, Toastmasters, Surfing, Outdoor Adventurers, Baking, Women in Tech and more. The company has evolved its learning program and people development culture to include a mix of personal, professional, and technical elements.
Company
Founded in 1971, HM Electronics, Inc. (HME) is a diverse group of companies that designs, manufactures, sells and services specialized communications, audio and software solutions for various niche markets. Its global reach, product offerings and customer relationships extend to over 140 countries worldwide through company-owned offices in the U.S., Canada, Europe and China and its extensive network of authorized distributors, dealers and service agents. https://www.hme.com/
Commercial Electronics (CE) provides the most comprehensive drive-thru repair services, equipment sales and technical support for the quick-service restaurant industry nationwide. CE is the only independent HME factory-approved and trained repair facility in the U.S. https://www.cerepairs.com/
Presenters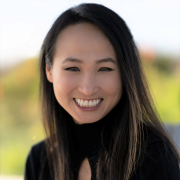 Diem Lewis
is the director of lean strategies and operational excellence at HME and leads a team focused on strengthening the company's continuous improvement and people-centric culture. She leverages best practices in human resources, project management, lean and technologies to develop programs, tools and processes. Diem holds a master's degree in organizational management and is a certified senior professional in human resources (SPHR), professional in talent development (CPTD), and Six Sigma Green Belt (CSSGB).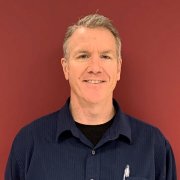 Tim Knapp is the director of operations at Commercial Electronics and leads a team of supervisors and continuous improvement specialists committed to CE's mission to grow people and continuously improve, utilizing Two Second Lean as a foundational approach. Tim has a mechanical engineering degree from the University of Missouri and over 35 years of experience in operations management.