Highlights
This content will not be available on-demand.
Dave Gonsiorowski, vice president and chief technology officer, Lifestyle Solutions at Flex, will discuss advanced technologies and smart manufacturing capabilities like digital twin and other Industry 4.0 automation used to deliver innovative product designs and premium experiences.
Overview
As consumer expectations increase, products must go beyond their simple functions to be competitive. Today, a new generation of technologies is fueling product advancements and capabilities. By current standards, these capabilities are considered must-haves across the entire range of products within a brand's portfolio. And at the premium end of the range, the products are becoming much more sophisticated with many sensors, connectivity options and materials that come together to differentiate the product. In this session, attendees will gain valuable insights on how design and innovation should be approached from ideation to the product end-of-life cycle to address the most pressing industry challenges and improve user experiences. Through real-life examples, attendees will also come away with a better understanding of the importance of cross-industry knowledge and how deep collaboration and strategic processes will help companies accelerate business goals and mitigate hurdles.
Company

Flex is the manufacturing partner of choice that helps a diverse customer base design and build products that improve the world. Through the collective strength of a global workforce across 30 countries and responsible, sustainable operations, Flex delivers technology innovation, supply chain and manufacturing solutions to diverse industries and end markets. www.flex.com
Presenter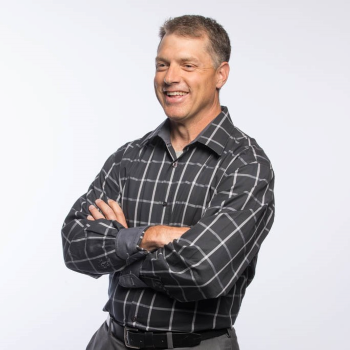 Dave Gonsiorowski is the vice president and chief technology officer for Lifestyle Solutions at Flex. Gonsiorowski leads strategy and marketing across all Lifestyle business units: appliances, floor care, audio, personal care, smart home and smart living solutions. His teams are responsible for Lifestyle's positioning and strategy, enabling premium brands to enter the market more quickly, reliably, cost-effectively and sustainably. Gonsiorowski also leads Lifestyle's innovation, design, engineering, test lab, and sustaining engineering organizations. 
Previously, he served as vice president of technology in Flex's Industrial and Emerging Industries business, general manager of the Flex Retail Automation business, and founder and CEO of WebRaiser Technologies, Inc., maker of the KioskFrame and VendiSoft software systems, acquired by Flex in 2006. He holds a bachelor's degree in communication studies from California State University, Sacramento, a master's degree in human resource management from Golden Gate University, and completed the executive management program at Stanford University. He holds four patents and has won multiple industry awards, including Golden State Capital Network's best business plan, Kiosk Industry awards for best retail kiosk and kiosk deployment, and the Academy of Management Best Interactive Paper award for his work on the Kennedy and Gonsiorowski change management model.