Topic(s)
People-centric leadership
Highlights
This content will not be available on-demand.
One-on-ones matter. Learn how to improve employee engagement through better coaching and Leader Standard Work.
Overview
In today's dynamic and competitive corporate landscape, achieving high levels of employee engagement has become critical to organizational success. Amidst the pursuit to improve engagement at OC Tanner through coaching over the last 25 years, the company has learned that Leader Standard Work is key in helping leaders carve out the time they need to coach their employees during one-on-ones.
While you may think you don't have time to coach your people, Gary Peterson will tell you that you don't have time to not coach your people. In this presentation, Peterson will show you the power of one-on-ones and walk you through the exercise he used to create his Leader Standard Work. Not only did it give Peterson the time needed to engage in meaningful conversations with team members, but it also helped him focus his efforts. When coaching becomes an intrinsic part of a leader's daily routine, it emphasizes the organization's commitment to supporting its employees' professional growth. It empowers leaders to act as mentors and role models, inspiring their teams to reach new heights of success.
Company

O.C. Tanner, number 61 on the 2016 Fortune 100 Best Companies to Work For® list, helps organizations create great work environments by inspiring and appreciating great work. The award-winning company was founded in 1927 by Obert C. Tanner, a professor of philosophy who saw the value of recognizing people with tangible, lasting awards. It has a culture that respects people and goes out of its way to recognize and celebrate team members' contributions to the organization. Its leaders embrace their responsibility to regularly coach, develop and encourage. Thousands of clients globally use the company's cloud-based technology, tools, awards and education services to engage talent, increase performance, drive goals and create experiences that fuel the human spirit. More than 90 years since its founding, O.C. Tanner is not only among the top two percent best lean enterprises in North America but also a recognized leader in one-piece flow production (rings, emblems, trophies, etc.). O.C. Tanner was the official supplier of the 2002 Olympic Games medals. www.octanner.com
Presenter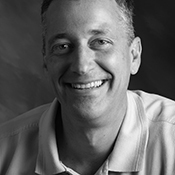 Gary Peterson, executive vice president of supply chain and production at O.C. Tanner, specializes in creating cultures of continuous improvement through manufacturing and leadership excellence. Across his three decades at O.C. Tanner, this AME Hall of Famer transformed the company's manufacturing operations from "batch" to lean (resulting in its winning the Shingo Prize), while pioneering team-based procedures that allowed each unit to take full ownership of its results. Since that time, O.C. Tanner has witnessed unparalleled results, including the reduction of its production lead time of custom, one-of-a-kind products from 26 days to 20 minutes—with increased efficiency and team accountability for results. As executive vice president of supply chain & production, his enterprising principles have been sought-after by numerous Fortune 500 companies, sending him across the globe to assist organizations in generating newfound outcomes for their machines and people. Peterson currently serves on the Executive Advisory Board for the Shingo Institute and is a Shingo Examiner. He holds an MBA and a bachelor's degree in statistics from Brigham Young University.