Highlights
This content will not be available on-demand.
In this presentation, Cleveland Clinic leaders Tony Blamer and Sarah Sydlowski review critical elements of SolVE, including challenges faced, lessons learned and key steps for building and accelerating A3 thinking in your organization.
Overview
In 2013, Cleveland Clinic endeavored to foster a culture of improvement by empowering caregivers to build problem-solving capabilities through meaningful improvement experiences. Cleveland Clinic developed the 12-week Solutions for Value Enhancement (SolVE) program, combining didactic sessions, team-building activities, applications to real problems and dedicated coaching to engage caregiver teams in A3 problem-solving.
Since the program's creation in 2014, thousands of Cleveland Clinic caregivers have completed A3 problem-solving efforts, driving improvements in patient care and caregiver experience.
Company
Cleveland Clinic is a nonprofit, academic healthcare system with 77,000 caregivers, 22 hospitals and 275 global outpatient facilities. Ranked the No. 2 hospital worldwide by Newsweek, Cleveland Clinic provides advanced, high-quality, compassionate care for millions of patients annually. The nonprofit also conducts life-changing research and educates future caregivers. https://my.clevelandclinic.org/  
Presenters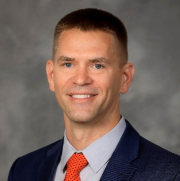 Tony Blamer is the senior director of continuous improvement at Cleveland Clinic, guiding the implementation of the Cleveland Clinic improvement model. Before transitioning into healthcare, Tony spent over 20 years in manufacturing, gaining valuable experience in leadership, operations, engineering and continuous improvement. His contributions ranged from individual process improvements to organizational transformations.
Blamer also serves on the Engineering Advisory Board for Columbus State and the STEM Advisory Board for Upper Arlington City schools. He provides pro bono consulting services and volunteers at various charitable organizations in his community.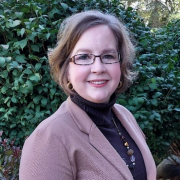 Sarah Sydlowski, AuD, PhD, MBA is the audiology director of the Hearing Implant Program, director of audiology innovation and strategic partnerships and associate chief improvement officer at Cleveland Clinic in Cleveland, Ohio. Sydlowski's clinical research focuses on implantable hearing devices, optimizing practice efficiency and developing innovative clinical delivery models.
Sydlowski completed her clinical doctorate at the University of Louisville, her externship at Mayo Clinic Arizona and her Ph.D. at Gallaudet University. Most recently, she completed her executive MBA at the Weatherhead School of Management at Case Western Reserve University, where she received the EMBA Leadership Award.
Sydlowski served on the American Academy of Audiology Board of Directors as a member-at-large from 2015 to 2018, a trustee of the AAA Foundation in 2019, and the president from 2021 to 2022. She was the president of the Ohio Academy of Audiology and served on a task force for the American Cochlear Implant Alliance. Sydlowski was also co-chair of the American Cochlear Implant Alliance Program Committee in 2021.