Topic(s)
Business operations improvement
Highlights
Join MoreSteam's Hathaway and LaRosa in a discussion on Lean Six Sigma and machine learning workflows.
Overview
Lean Six Sigma is the process of training an organization to use tools to see, understand and continually improve organizational processes. Yet, practitioners and instructors often fail to apply those same principles and critical reviews to their own Lean Six Sigma training processes. As practitioners and instructors continue to teach continuous improvement, they must also continually improve how they teach and think creatively about new training approaches driven by existing data.
MoreSteam's Hathaway and LaRosa drew inspiration from the field of machine learning. While terminology and technical skills may differ, there is a significant overlap between Lean Six Sigma and machine learning. In this presentation, the presenters will highlight the similarities between the traditional DMAIC roadmap and the machine learning workflow using eLearning and student success as a case study. The case study builds a model for predicting student success in the end-of-course exam in a Green Belt eLearning course.
Company
MoreSteam provides training and technology to help organizations build operational excellence. The company integrates lean methods, Lean Six Sigma, Agile Process Design, and PDCA to provide a flexible set of expert tools supporting Enterprise Process Improvement. Over half a million professionals and over 50% of Fortune 500 companies have used MoreSteam technologies.
Its eLearning, training simulations and cloud-based tools (EngineRoom data analysis and TRACtion project management software) support quick-hit process improvements, kaizen events and complex DMAIC projects in organizations of all sizes. In addition, MoreSteam supplements customer resources with Master Black Belts experienced in deployment support, coaching and training simulation facilitation. https://www.moresteam.com/
Presenters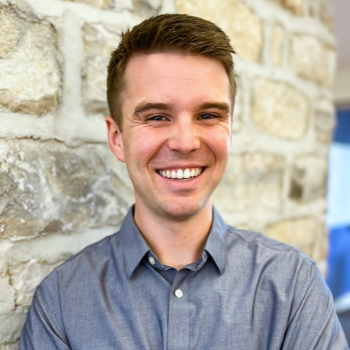 Xander Hathaway helps lead the software engineering capability at MoreSteam, focusing on application development, cloud architecture, security and DevOps. Hathaway comes to the Lean Six Sigma world from software engineering, where he worked in consulting to help build cloud-based software solutions across various industries. He has a B.S. in computer science from the University of Notre Dame and earned a master's degree in information and data science from the University of California, Berkeley.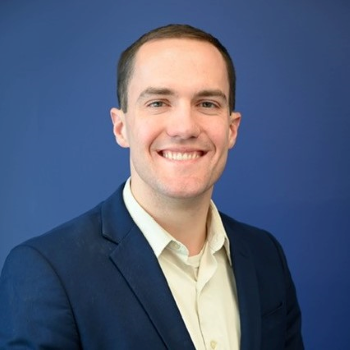 After a few summer internships with MoreSteam during his college years, Nick LaRosa joined the team full-time in 2015. During his tenure, he contributed to MoreSteam's EngineRoom, Process Playground, InBox, CourseAdmin and eLearning products. He is currently a software architect on the EngineRoom team and contributes regular security upgrades to various MoreSteam products. LaRosa is a Marine Corps veteran, serving as detachment commander and operations officer with an overseas deployment to Jordan and Bahrain. He has a bachelor's degree in computer science from the University of Notre Dame and a master's degree in computer science with a specialization in machine learning from the Georgia Institute of Technology.