Highlights
This content will not be available on-demand.

This workshop will teach the A3 method for solving problems in workplaces.
Overview
This method can empower employees to discuss problem details with others, take the initiative to solve the most critical issues and gain respect within their organization.

Session elements will include:
Defining a problem and the A3 method using structured PDCA problem-solving factors that are linked, sequential and causal.
Collecting data in the workplace to grasp actual conditions by observing waste, unreasonableness, and inconsistency.
Creating concise problem and goal statements
Root Cause Analysis Methods
Prioritization
Counter Measures Action List
Follow-up Methods 30-60-90 Days
Role of the A3 Owner
Useful Lean analysis tools:
- Process flow charts
- Pareto 80/20 analysis
- Fishbone diagram brainstorming
- 5-Why Analysis
- 5W-1H Countermeasure Matrix
Exercise – Break Out Session
Company
Lean Applications delivers personal coaching and mentoring, providing insight and enthusiasm to rejuvenate workforces. With tools to empower and engage employees, a coach helps people take responsibility for bringing their best to work daily. With unique tools and training, we teach your leader how to implement positive changes with hands-on approaches that are fun, educational, and impactful. We provide our clients with a model of excellence that can spread throughout the enterprise. We utilize and implement tools such as:
Value stream mapping
Visual management
Gemba leadership
13-week supplier development program (SDP)
Lean office process mapping
5S / rattlesnake hunts
Standard work
Our team has solutions matched to the needs of our clients, from specific tool training to holistic business system development. We provide solutions that create results that will increase exponentially. www.leanappl.com
Presenter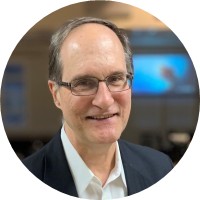 David Byers is a high-energy engineer described as a tenacious problem solver with great ideas and a win-win style. He is a visionary leader who builds relationships by caring about people and their businesses. He has created significant rapid impact during over 30 years of experience in engineering and operations management roles with manufacturers of electrical, lighting, fiber optics, pulp and paper, and water filtration products. Companies include Emerson Electric, Thomas & Betts, Cooper Industries, OFS-Furukawa, Acuity Brands, and Eco Water Systems. He has a six-sigma black belt from the Institute of Industrial Engineers, a BS in mechanical engineering from Carnegie-Mellon, and an MBA from Northwestern University. He has provided formal training classes in lean manufacturing concepts, A3 root cause problem solving, failure mode, and effects analysis. He has eight years of experience as an independent consultant for process improvement for seven small businesses and corporate divisions.