Highlights
This content will not be available on-demand.
 
The Association for Manufacturing Excellence (AME) is delighted to present an engaging and transformative workshop at our upcoming conference in Cleveland. Coachability. Creating a culture of coaching starting with you. This hands-on, interactive session is specifically designed for leaders in the manufacturing industry who are committed to fostering continuous growth, enhancing their leadership skills, and cultivating a coaching culture within their organization.
Note: This workshop is for people leaders with at least one direct report. 
Overview
In this workshop, participants will learn how to envision a path where every leader at every level is growing faster than their business challenges, ensuring that the organization remains agile and adaptive in the face of an ever-changing industry landscape. Our facilitator, Marc D Braun, will guide attendees through a series of practical exercises and discussions aimed at equipping them with the knowledge and tools needed to succeed.
Key Takeaways:
Envision a growth-centric path for your organization that keeps leaders ahead of business challenges

Identify and select the most critical leadership development goal for yourself

Learn how to gather feedback from your team of stakeholders to better understand your strengths and areas of improvement

Develop a personalized action plan to adjust your leadership habits, focusing on the ones that directly impact your identified goal

Accelerate growth and reduce stress by becoming a more encouraging and effective leader

By the end of this workshop, participants will have a clear understanding of their leadership development goals, a roadmap for achieving them, and the skills needed to begin fostering a coaching culture within their organization
Don't miss this opportunity to invest in your leadership journey and drive your company's success. Join us in Cleveland and transform your approach to leadership!
Company
Encouraging Leaders Are You One of Us? Are you a president, CEO or senior leader trying to grow your business profitably, sustainably AND with purpose? Are you driving towards a people-centric culture but still struggling with "HOW" to accomplish profit AND purpose? If this applies to you then you're not alone. In 2019, 181 of the world's top CEOs publicly committed to having a purpose beyond profits They all believed this was critical for ongoing sustainability and success. Being a President/CEO myself,  I know that you can only succeed by developing your OWN practical steps to increased profitability and greater purpose, for you, for your team, and for your business. Work with our team to build a radically inclusive, courageous culture to deliver exceptional business results with purpose. Work with our team to build a radically inclusive, courageous culture to deliver exceptional business results with purpose. www.encouragingleaders.com
Presenter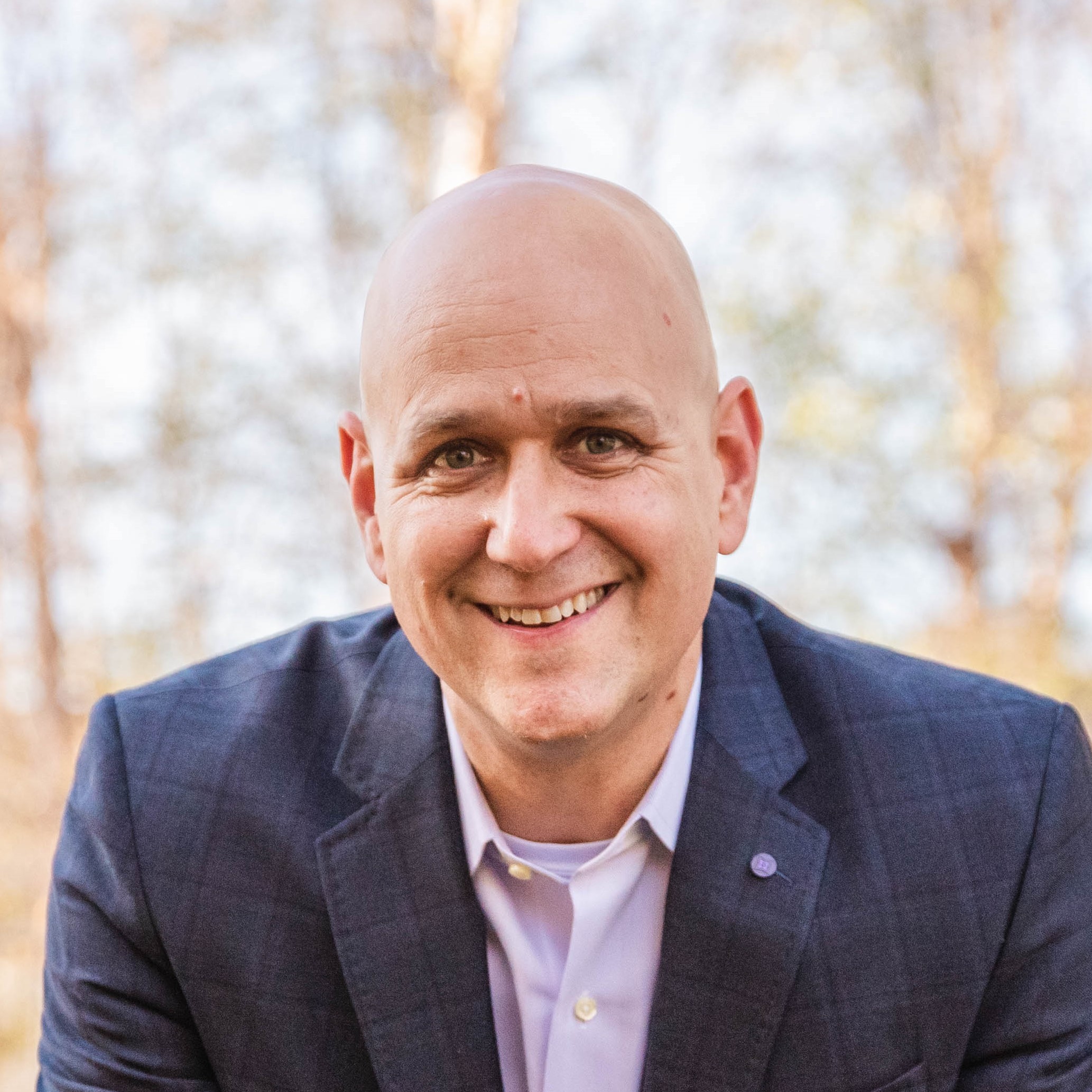 Marc Braun loves growth and the uncomfortable feeling that comes when stretching and growing as a leader. He loves the uneasy feeling when businesses grow beyond their current capabilities. And he loves being close enough to others to experience when they courageously grow. Braun coaches CEOs and senior executives to lead fearlessly and build courageous cultures of growth.

His life's purpose is to encourage (breathe courage into) others to become everything they were created to be. This passion has led to a lifetime of pursuing challenge after challenge, testing potential and encouraging others to do the same. 
Braun pursued a chemical engineering degree in college because he was told it had the most complex problems of any engineering discipline, and he embraces complexity. When he took his first real-world job, he quickly learned that engineering problems and statistical process control were nothing compared to getting everyone on the team aligned and moving in the same direction. Over the next decade, he focused on deep learning of people systems in sales and operations. He read voraciously, paid for professional coaching to accelerate his growth, and experimented with different leadership models to find the optimum.

Everywhere Braun went, specialty chemicals, oil and gas, manufacturing, service industry, sales, or operations, growth was the common factor. The business growth was directly correlated to his own growth as a leader and the growth of the people he had the privilege to lead.

Thirteen years ago, he had the honor of stepping into leadership of Cambridge Air Solutions, an engineering and manufacturing company focused on providing market-leading HVAC technologies for the commercial and industrial markets. Over the last decade, the team delivered 4X revenue growth and 10X profitability growth. Along with the financial gains, Cambridge became one of the US's most studied mid-sized manufacturing cultures. Over 5000 people traveled worldwide to visit the courageous culture and be encouraged and inspired by the Cambridge employees.

In July 2021, Braun stepped down as president after helping the owner transition to an internal successor. They are thriving, and he is ready to help other successful CEOs build their growth stories.