Topic(s)
People-centric leadership
Highlights
This content will not be available on demand.
This workshop teaches participants how to engage employees in honest safety discussions.
Overview
It is impossible to truly engage the hearts and minds of a workforce in continual improvement (lean) if they believe the result of their efforts will be the loss of their employment. This misuse of the lean philosophy has created a deep and widening trust gap between hourly employees and management. To narrow or bridge this gap, one must find common ground to begin a new lean implementation dialogue. That common ground is safety. Safety is a rallying point for all stakeholders, unions, managers, front-line supervisors, and hourly employees to get in line and support safety. To positively impact the culture of a business, leaders must engage their employees, and managers must change their leadership style to that of a coach – someone who asks the right questions versus having the correct answers.
Company
RBH Consulting, LLC assists businesses on their lean journey by helping them understand the safest and surest path to lean success is employee engagement.
Presenter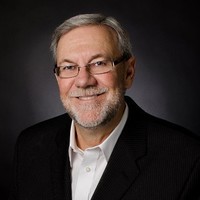 Robert Hafey is passionate about continuous improvement and has a broad range of operational, maintenance, and safety experience. He authored the first book that linked lean to safety - "Lean Safety – Transforming your Safety Culture with Lean Management," followed by "Lean Safety Gemba Walks – A Methodology for Workforce Engagement and Culture Change." He is a skilled presenter, facilitator, and teacher whose work has taken him to China, Australia, Ukraine, England, Germany, Canada, and the US. His work history includes industrial maintenance and operations management at US Steel and Flexco. His current role is president, and founder of RBH Consulting LLC, which assists businesses on their lean journey by helping them understand employee engagement is the safest and surest path to lean success.