Times listed in EDT.
 
Highlights
This session will focus on what scientific thinking means to a non-scientist, getting started with and practicing Kata, the belief in routine and learning, and how average people can move mountains.
Overview
On March 12, 2020, Disneyland closed and the NCAA Tournament was canceled. Everyone who did not work inside the Ready Foods plant was told to collect their belongings and go home, where they stayed for over a year. From their unfinished basements and make-shift office spaces, they worked isolated from each other, but they moved mountains anyway. They did so because they had just started to practice Kata, and they believed in the routine and the scientific thinking it was teaching them. Employees used Zoom and Excel rather than meeting in the hallway to discuss Kata target conditions.
At its peak, 14 Kata teams were engaged in the daily routine of scientific thinking. This time was used to gain C-level buy-in as its leaders became curious about Kata and the buzz it was creating. Teams reduced plastic waste, overtime spending, schedule changes and incorrect documentation submissions. They studied processes and revised SOPs, systematically increased food-safety knowledge and developed retention strategies. They read books. They were not experts; many were self-taught, while some took a Kata class from the local Manufacturing Extension Partnership (MEP). They bought into the premise of testing beliefs and documenting what we learned every single day. Hear the teams at Ready Foods practiced Kata during the pandemic, isolated from manufacturing facilities, and used it to move mountains.
Company
Ready Foods is a Denver-based family-owned company specializing in custom food solutions for restaurants, national and regional accounts, healthcare, community and recreation centers, educational institutions, catering, hotels and events. In 1972, Ready Foods was created by company founder and immigrant Luis Abarca to provide food service operators with consistent supply and quality products. Although it has grown since its first small kitchen on Colfax Avenue in Denver, Abarca's philosophy continues to provide a vision for each of the company's initiatives. Ready Foods' strong company culture promotes inclusion and respect for the dignity of all people. The company has embraced lean manufacturing as its operating philosophy. www.readyfoods.biz
Presenter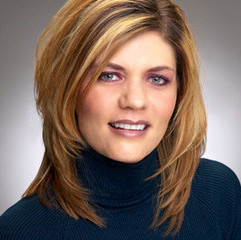 Leslie Alvarado is the continuous improvement manager for Ready Foods. She has become a believer in creating change through Kata, which she learned to practice during the COVID-19 pandemic. Ready Foods was recognized nationally by the local Manufacturing Extension Partnership (MEP), Manufacturer's Edge, for their success using Kata during 2020. She values the opportunity Ready Foods has provided her to become a Kata learner and coach. Alvarado spent 10 years as a manufacturing supervisor at Intel Corporation. That is where she learned valuable lessons of eliminating waste, using metrics and empowering a workforce to make decisions. She holds an MBA and is a member of the Kata Girl Geeks, an international group of women Kata coaches and learners.