Times listed in EDT.
 
Highlights
The onset of COVID-19 in the spring of 2020 prompted the University of Illinois Urbana-Champaign (UIUC) to develop its own saliva-based test, ensuring daily rapid response testing so thousands of students, faculty, and staff could continue on-campus learning. Ken Taylor, the cloud architect at the University of Illinois Urbana-Champaign, and the IT department were tasked with developing a new automated, comprehensive enterprise solution "yesterday."
Learn how Taylor and his team mobilized, created and stood up an innovative, cloud-based system in only 2.5 months.
Hear how this was done despite the ongoing daily, if not hourly, changing system requirements to comply with the ever-changing rules, requirements and testing procedures.
Gain insights into how successfully leveraging technology led to a return on investment via actual savings per test that was realized on day 1 of implementation.
See what Illinois' Governor Pritzker saw when he decided in June 2021 to implement UIUC's solution statewide for all children in K-12th Grade (excluding the city of Chicago) school systems for the upcoming school year.
Be inspired to imagine the possibilities of how you might leverage technology and data within your organization.
Overview
As COVID-19 cases spiked ten-fold across the UIUC campus in fall 2020, it quickly overwhelmed the method of manually entering and manipulating multiple Excel spreadsheets. Trying to track the sudden ramp-up of positive tests resulting from the daily testing of 45,000 individuals per month seemed almost impossible at best. Learn about the many steps, simultaneous reporting, and options the team needed to automate to create the sustainable, high-volume process. Then learn about the solution, aptly named the All COVID Tests (ACT) pipeline, which was hosted in Amazon Web Services (AWS) as part of the SHIELD project. With the campus conducting between ten and fifteen thousand tests per day, hear about the ACT pipeline's results, including its ROI, and what's next for this robust, cloud-based system.
Company
University of Illinois Urbana-Champaign (UIUC) students, scholars, and alumni are a community with the power to change the world. With its land-grant heritage, UIUC pioneers innovative research that tackles global problems and expands the human experience. Its transformative learning experiences, in and out of the classroom, are designed to produce alumni who desire to make a significant societal impact. UIUC faculty have been awarded Nobel Prizes, Pulitzer Prizes, and the Fields Medal in Mathematics. It is consistently ranked among the top five universities for NSF-funded research. Its strong entrepreneurial environment has led to the creation of Netscape, YouTube, PayPal, Tesla, Oracle, Yelp, Advanced Micro Devices and many more. www.illinois.edu
Presenter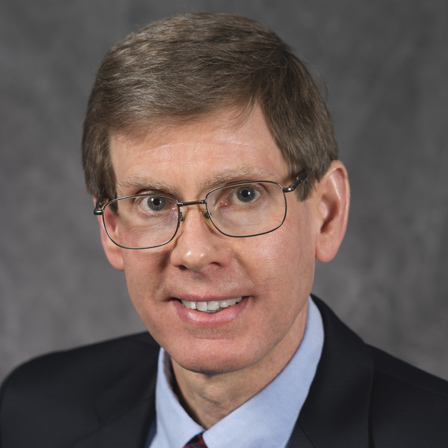 Ken Taylor currently serves as the cloud architect at the University of Illinois Urbana-Champaign. For the past twelve years, he has focused on large-scale data analytics and data engineering using cloud technologies in the agriculture, internet advertising and finance industries. He brings additional experience in mobile phones, secure operating systems, biometrics and database systems.