Times listed in EDT.
Highlights
During this practitioner presentation, chief culture officer at Tasty Catering, Tom Walter, will share how he and the entire employee team worked together to not just survive the 85 percent loss in business during the COVID-19 pandemic but also to emerge stronger than any of its competitors. Through stories and examples, learn about the leadership platform and three principles Tasty Catering uses to instill in employees that this is their company, too. Gain insight into some of the daily positive psychological capital foundational work Walter and his leadership team share with their employees. Learn what HERO stands for and how these four principles helped motivate employees to take action to grow their company during the pandemic.
Overview
Tasty Catering's employee "revolution" happened in late 2005, when seven employees met without any senior leaders to draft Tasty Catering's core values, vision and mission. Walter and his brothers read the finished product and agreed to support them. Much time and energy was invested into weaving the desired culture into the fabric of the corporation using Dr. Edgar Schein's six steps for culture implementation. The result? Year-over-year employee engagement scores over 90 percent in an industry known for high turnover and minimal employee engagement.
The Walter brothers planned on stepping away from actively running the company in January of 2020, passing the CEO reins to a 15-year Tasty Catering veteran who had spent the last four being groomed for the CEO slot. What could go wrong? In an instant, the world turned upside down as the pandemic locked down cities and businesses, canceling almost 100 percent of the events that made up Tasty Catering's business.
While other caterers and restaurants dramatically cut employees, Walter and his team made the only decision they could: Hold onto the 150 full-time employees for as long as possible. Miraculously, they only let go of three employees throughout the pandemic. All continued receiving income, but at a reduced level, with the hourly workers further requesting leadership to drop their take-home pay to 50 percent to make the money last longer. The Walter brothers decided they would ensure no employee's family would lose their home or go without food – and together they would figure this out. This session will show you how they did it.
Company
Tasty Catering is a suburban Chicago-based, privately-held catering and event planning company that is owned and operated by Tom Walter and his brothers. Founded in 1989, Tasty Catering annually provides over 10,000 event experiences that include corporate drop-offs, events and wedding receptions. Its 150 professional staff are divided into specialized teams. Each team is dedicated to cultivating relationships within a specific industry vertical, resulting in superior customer-centric experiences. Highly committed to its employees, Tasty Catering operates under a set of seven company-wide core values focused on building a great, enduring company with the most recognized and respected brands in its industry. With a core purpose of "experiencing the thrill of success through teamwork, innovation and community involvement," the Tasty Catering team has been recognized with awards that range from Catering Magazine's "Caterer of Year" to Crain's Chicago Business and Business Ledger. www.tastycatering.com
Presenter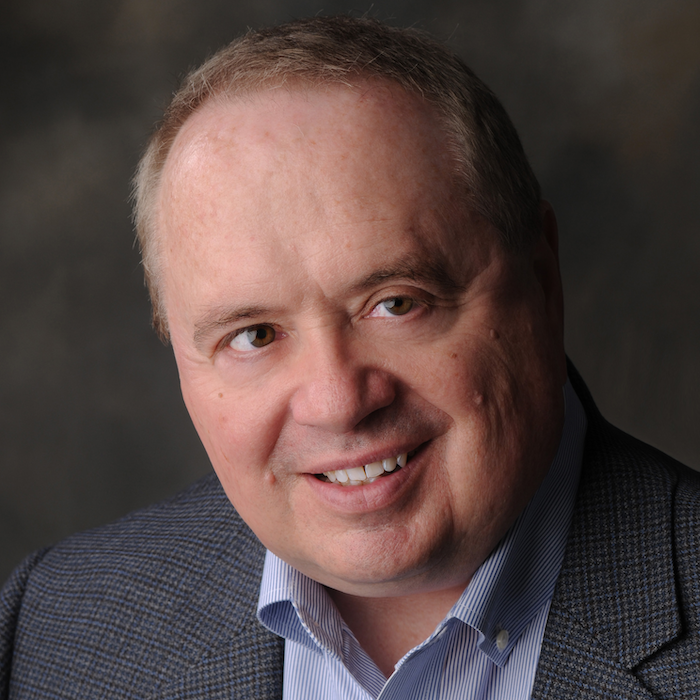 Tom Walter, chief culture officer at Tasty Catering, is an award-winning entrepreneur, author and keynote speaker. He is considered a practitioner-scientist in the area of employee engagement and company culture. He's founded or co-founded 40 companies in the past 40+ years, with nine of those companies co-founded with his employees. One of his companies, Tasty Catering, was twice named the "Psychologically Healthiest Workplace" by the American Psychological Association and the "Best Small Company in America" by Inc. Magazine, Forbes Magazine, and the Wall Street Journal while he was its CEO.
Walter co-authored the award-winning book, "It's My Company Too!". His book is part of the business curriculum in more than 40 universities. He has also co-authored four academic journal articles on employee engagement and corporate culture. Walter's ongoing success using his approach to employee engagement has led to speaking invitations throughout the world, including to businesses and academic institutions such as Northwestern University (Illinois), University of Monterrey (Mexico), University of Kosovo, and NIFTEM Delhi (India), YPO, International Special Event Society, Kaiser Permanente, and Walgreens. Walter has also taken center stage at TEDx.