Times listed in EDT.


 
Highlights
Learn about developing pre-apprenticeship programs, from recruitment to retention to employment.
Overview
Youth Builders is a pre-apprenticeship model designed to build the next generation of leaders in digital shipbuilding. The Apprentice School (AS) and New Horizons Educational Centers (NHREC) partnered to pilot this new pre-apprenticeship program with a focus on math literacy, mentoring, trades and workplace learning, personal leadership and success, and coaching.
Company
Newport News Shipbuilding (NNS), a division of Huntington Ingalls Industries, is the sole designer, builder and refueler of U.S. Navy aircraft carriers and one of two providers of U.S. Navy submarines. With approximately $4 billion in revenues and more than 20,000 employees, NNS is the largest industrial employer in Virginia and the largest shipbuilding company in the U.S. Since 1919, The Apprentice School has produced more than 10,000 graduates in its 100 years history. It is considered the leadership factory of NNS because more than 60 percent of its graduates become production leaders. In 2020, The Apprentice School was approved by the State Council on Higher Education to award Associate Degrees. www.as.edu
Presenters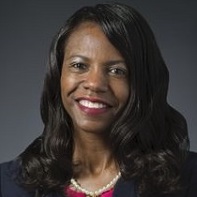 Latitia D. McCane is the director of education for The Apprentice School at Newport News Shipbuilding. McCane is responsible for the overall leadership, vision and strategic direction of craft training, academic delivery, student services, accreditation and recruitment for the school that provides high quality, comprehensive four-to eight-year apprentice programs for approximately 800 students. Since 2007, she has held several leadership positions at Bishop State Community College and Jefferson Davis Community College. McCane holds doctoral degrees in urban higher education administration and education administration from Jackson State University and Lacrosse University, respectively. She also holds graduate and undergraduate degrees in organic chemistry and chemistry from the University of Alabama, Texas Southern University and Alabama State University.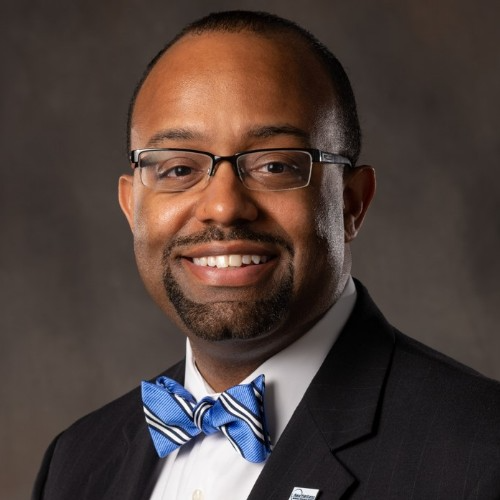 Casey M. Roberts is the executive director of New Horizons Regional Education Centers, the largest of the nine regional centers in the Commonwealth of Virginia in both organizational size and service scope. Founded in 1965, New Horizons serves more than 1,500 public school students and another 800 adult learners annually from the six Greater Peninsula municipalities. Roberts started his career in public education in 2006 and has held a variety of positions, including that of high school principal, assistant principal, professional development facilitator, state curriculum developer/assessment reviewer, instructional specialist, content area coordinator, a research associate with the James Comer School Development Program at Yale University, and classroom teacher. He also served as the principal of Smithfield High School with Isle of Wight County Schools from 2015 to 2018. Roberts completed his undergraduate studies at Virginia Tech and is a graduate of the Virginia Tech Corps of Cadets. He holds a master's in curriculum and instruction from Regent University and holds an education specialist degree in educational leadership and administration from The George Washington University. He is currently completing his doctorate in educational administration and policy studies from The George Washington University.