Times listed in EDT.
This content is live only and will not be available on-demand.
 
Highlights
This virtual gemba walk will cover M2 Global's lean transition story. See goal deployment, team-based management and lean processes. You'll also lean tools such as setup reduction and 6S in action.
Overview
M2 quality has gone more than 10 years without a lost-time accident. Its production processes include high-precision CNC machining and sheet metal fabrication, electronic assembly and final unit assembly. Learn about M2 Global's team-based management system that drives a culture of lean thinking focused on continuous improvement. Hear how the company is bringing lean concepts into the office environment and reaching out to their suppliers to help them become lean practitioners. Share your observations, recommendations and ideas with the M2 Global team.
Company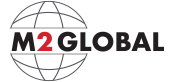 M2 Global Technology, Ltd., headquartered in San Antonio, Texas, is an AS 9100 worldwide supplier of microwave products and aerospace precision parts. M2 Global is vertically integrated from metal fabrication through final assembly and test. The company's lean journey started when it was part of Harris Corporation. Lockheed Martin Aeronautics has recognized M2 Global as one of their Top 25 Performing Suppliers. m2global.com