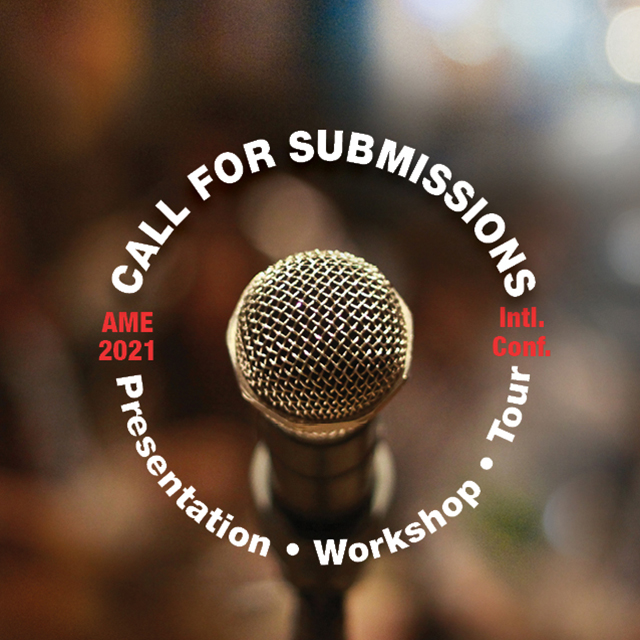 Reconnect with the lean community at the 37th annual AME International Conference. The lean, continuous improvement journey is often in need of new energy and new ideas. Share your best practices, tools and ideas with 2021 AME conference participants and help them learn and grow.
We encourage thought leaders to submit content ideas and we will work with you on your presentation format.
Please review the themes below and submit your presentation, workshop or tour proposal through the appropriate link.
Presentation Submission Workshop Submission Tour Submission
Your submission will be reviewed by the conference team and you will be contacted once a decision has been made.
AME 2021 Conference Program Themes 
Engaging people
Developing people
Managing for operational excellence
Developing new products, processes and services
Leveraging technology
Applying tools and concepts

Theme descriptions
Engaging people
Engaging people starts with systems and leadership behaviors that enable people to bring their best selves to work leading to better performance for individuals and organizations. This starts with providing safe working conditions, including psychological safety and continues with fully engaging people's minds and hearts, along with their hands to provide meaningful work.
(Keywords: respect for people, employee engagement, leadership behaviors, lean culture, people-centric leadership)
Developing people
People are the greatest assets in organizations. Investing in developing people's capabilities is key to gaining a competitive edge allowing your organization to adapt and thrive in a changing and uncertain world. This can effectively be done when improving capability is designed into the work and developing yourself and others is recognized as an important part of the job. 
(Keywords: coaching, problem solving, building capability, A3)
Managing for operational excellence 
A lean management system is an engine for continuous improvement, but like any engine it must be 'fueled'. Leaders and team members, through the activities in which they are involved, will or will not drive continuous improvement over time. Cycles of daily 'firefighting' must be broken so that people can spend time on activities that truly improve the business. Over time, these activities become routine thereby keeping the 'engine' running smoothly. (Keywords: metrics,visual management, daily management, leader standard work, hoshin kanri/strategy deployment, strategic planning, organizational alignment)
Developing new products, processes and services 
Delivering customer value starts with understanding potential customer value and then developing products and / or services to deliver it through new value streams. Lean product and process development systems engage the entire enterprise to effectively and efficiently develop new products and services to create new value. 
(Keywords: lean product/service development, lean process design, 3P, understanding customer value, agile)
Leveraging technology
The pace of change is ever increasing and organizations in all industries must stay ahead or risk being left behind. As new technologies come to light organizations need to leverage it to support people and processes to deliver value. Awareness of technology developments and trends is important for organizations to better insure their long-term viability.
(Keywords: industry 4.0, internet of things, artificial intelligence, virtual workplace)
Applying tools and concepts
Understanding and being capable to apply the fundamental tools and concepts in operational excellence set the foundation for success. Concepts and tools must be properly applied in order to realize the expected benefits. Misapplying concepts and tools leads to misunderstanding and poor results. Understanding how to apply concepts and tools is key to success and realized the results you want. 
(Keywords: TWI, jidoka, heijunka, standard work, pull/kanban, 5S, SMED, value stream mapping, kaizen, TPM)
Click here, to learn more about the various session styles that will be offered at the AME Atlanta 2021 conference!