Topic(s)
Fundamental concepts and tools
Lean management
People development
Highlights
This exciting session requires prerequisite work and pre-registration. See below for details.
Researcher and author Mike Rother brings a brand new take on his always-in-demand Kata in the Classroom (KiC) sessions to AME Chicago 2019.
In this expanded, hands-on KiC-1 and KiC-2 training, participants will gain a deep understanding of how to help educators bring scientific thinking into their classrooms. The sessions' reach goes far beyond the conference! 
Each session participant is required to partner with an educational institution or educator in their local community before the Chicago conference, with whom the Kata in the Classroom exercises will be shared for free. Once the KiC session at AME Chicago 2019 is complete, participants will then take what they've learned back to their education partner and train the educator in the two Kata in the Classroom exercises. This is a unique train-the-trainer model that will help prepare the next generation to become scientific decision-makers.
To help facilitate the relationship between AME participants and educators, we've created a letter (Word) and flyer (PDF) to help you communicate this unique program. Possible education partners include K-12 schools, community colleges, vocational schools, 4-year colleges/universities and maker spaces.
The required pre-registration process is:
Complete initial pre-registration

AME will provide a link to a formal pre-registration form through which participants must submit information about their educational partner

AME will review each registration submission and inform selected participants of session details including the date and time

After the conference, participants will take their new knowledge back to their educational partner

Overview
Scientific thinking is a basis for creativity and successfully pursuing seemingly unattainable goals. The Improvement Kata is a four-step scientific striving pattern that is practiced in many business organizations. It makes scientific thinking a teachable skill anyone can learn. Kata in the Classroom (KiC) participants will go through each step of the Improvement Kata pattern in two hands-on activities including both a puzzle and a catapult exercise. Follow the Improvement Kata pattern to (1) face a challenge, (2) measure where you are, (3) establish a next goal and (4) experiment toward that goal in short rounds.
These sessions will include both the KiC1 and KiC2 exercises. Space is limited and pre-registration and pre-requisite work is required.
Presenter: Mike Rother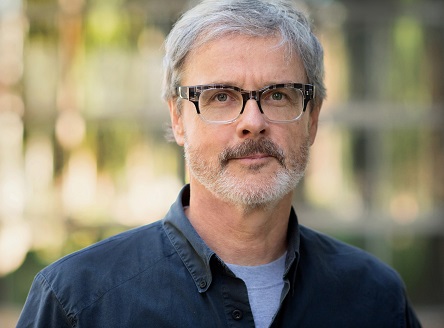 Mike Rother is an engineer, a researcher, teacher and speaker on the subjects of management, leadership, improvement, adaptiveness, and change in human organizations. He has been a member of the Industrial Technology Institute (Ann Arbor), the University of Michigan College of Engineering, the Fraunhofer Institute for Manufacturing Engineering and Automation (Stuttgart), and the Technical University Dortmund. Rother has been in hundreds of companies and is well-known for his book, "Toyota Kata," which explains a means for developing, activating and mobilizing human potential in a way that makes scientific working a daily habit. His previous book, "Learning to See," is known around the world as the standard explanation and user guide for value stream mapping. Visit the Toyota Kata website for more tools and resources.