Highlights
Learn how to leverage your soft skills to demonstrate the strategic relevance of your business function by aligning it to the business strategies and transforming the resultant initiatives into agile, tactical actions.
Overview
Discover how this method is used successfully by multiple types of organizations. Gain insights into how to create a small working sample relevant to your unique business environment. Managers will see how they can visualize, articulate and execute a plan to meet their functional goals and objectives via hoshin kanri.
Company

Delphi Technologies is a global leader in the development, design and manufacture of vehicle propulsion systems and advanced aftermarket solutions for passenger cars and commercial vehicles; gasoline, diesel, hybrids, and electrics. Learn more at delphi.com.
Presenter: Jd Marhevko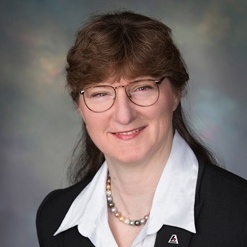 Jd Marhevko is Delphi Technologies' global vice president of quality and warranty. Before that, she was vice president of operations, Americas for SAF Holland and senior vice president of quality, lean and EHS for Accuride (four Accuride sites have been awarded the AME Excellence Award, and one site received the Industry Week Best Manufacturing Plant of the Year). Marhevko is an ASQ Fellow, Shainin Medalist, CMQ/OE, CQE, CSSBB, and MBB. She is also an ASQ certified trainer, STEP Ahead awardee, and in 2018, was recognized by Crain's as a Notable Woman in Manufacturing. She is a past-chair of the ASQ Quality Management Division (QMD) and supports several ASQ divisions in a variety of capacities. She has co-authored several books and articles on lean and quality systems; most notably, Accuride Corporation's "Lean Management 50-50-20."