Although we will miss seeing you in person, we are excited to deliver you a great conference with fantastic outreach opportunities in our new virtual format.
Position your organization face-to-face with leaders in the manufacturing industry to meet your company's goals and objectives. As an exhibitor, your company will gain exposure to many executives who are experts in lean continuous improvement and enterprise excellence.
Check out our past conference, AME Chicago 2019, exhibitors here. To reserve your Virtual Booth, or vBooth, please complete the online application, available at the link below. If you have questions, you can contact us at exhibit@ame.org.
Online Exhibitor Application   AME Virtual Event Guidelines   Past Conference Attendees   Exhibitor Rules and Regulations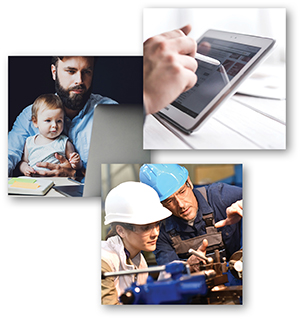 vBooth:

$4,000 USD
Virtual Exhibitor benefits include:
Two complimentary virtual registrations to attend the entire program, including access to on-demand content after the conference
Exclusive landing page on conference site and event app with company description, contact information and link to your company website
Ability to upload images, PDF documents and links to videos in the landing page and event app
Benefit from your content living on the AME event app platform beyond the date of the event
Ability to survey attendees
Pre- and post-conference list of attendees and ability to connect in event app to set up one-on-one meetings
Recognition at opening welcome kick-off
Virtual exhibit hall breaks with your own breakout room