Energize your journey at the 36th annual AME International Conference — the world's largest lean conference

October 26-30, 2020 | Toronto, Ontario, Canada


The AME International Conference provides a forum through which participants can stay current with new and developing management and operational techniques. You won't just hearing about lean, you'll see it firsthand. One of the best features of the AME International Conference is that participants have the opportunity to leave the conference venue and tour manufacturing facilities to see lean in action. The conference offers numerous networking activities, so participants can establish contacts within the industry that last well beyond the conference week. You will develop new relationships by connecting with and learning from the best. AME Toronto 2020 offers more than 30 best practice tours, 25 In-depth workshops, 50 exhibits, 50 practitioner presentations, networking events and much more.
Whether you've just started or are several years in, AME Toronto 2020 is sure to energize your continuous improvement journey with fresh insights, engaging experiences and new connections. Don't miss this opportunity to share, learn and grow with the world's largest gathering of fellow lean practitioners at the 36th annual AME International Conference.
AME is a nonprofit association, and the AME International Conference is organized by a large group of volunteers. These volunteers are passionate about helping organizations in manufacturing, health care and other industries sustain success through continuous improvement practices.

LOCATION
All conference events will take place at the Metro Toronto Convention Centre South Building, 222 Bremner Boulevard, Toronto, ON, M5V 3L9, Canada.
To learn more about accommodations and travel click here.

KEYNOTE SESSIONS
Tues/Wed/Thurs
Keynote speakers will help inspire your enterprise excellence journey with thought leadership in the areas of innovation, leadership, engagement and continuous improvement.
Topics include:
• Unconscious bias in human relationships and change efforts
• Innovative ideas on leading change
• Four disciplines of execution (4DX)
• Leading edge operational technologies
and many more...
PRACTITIONER PRESENTATIONS
Tues/Wed/Thurs
The great depth and breadth of our practitioner-led sessions means that you will always find something relevant — an idea, a concept or a success story — to keep your journey energized. Industry leaders and change advocates will share the knowledge necessary to keep you moving forward. Explore as many sessions as you'd like and gain insights on a broad variety of topics such as safety, lean in the office and culture change.

Various session styles will be offered at the AME Toronto 2020 conference:
Practitioner Presentation (1 hour):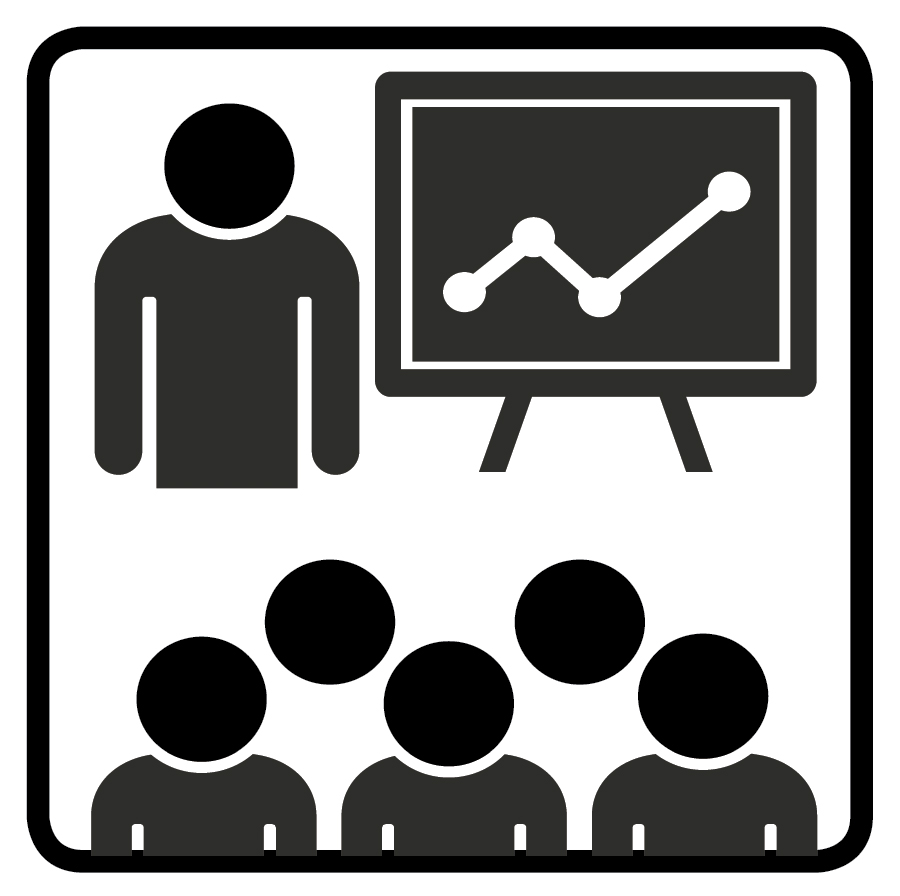 50-minute PowerPoint presentation given by lean practitioners (no consultants) + 10-minute Q&A.
Deep Dive Session (1 hour):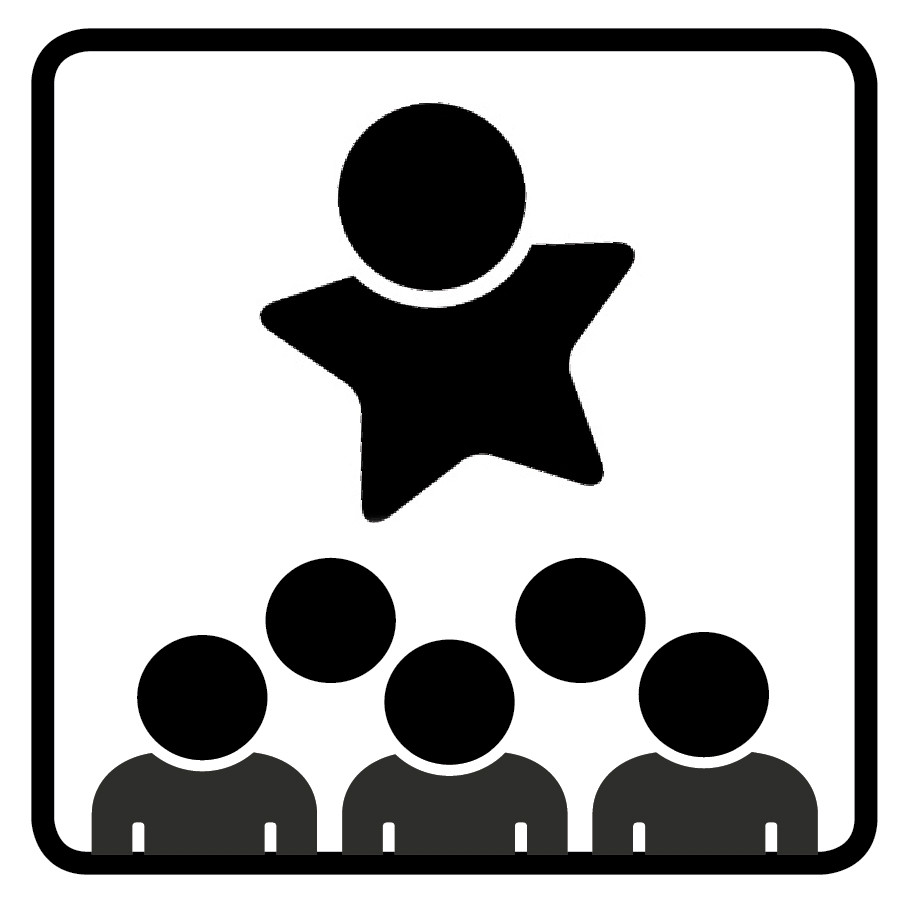 Continuation of keynote/practitioner presentation + Q&A or session with subject matter experts + Q&A.
Speed Chat with Experts (2 hours):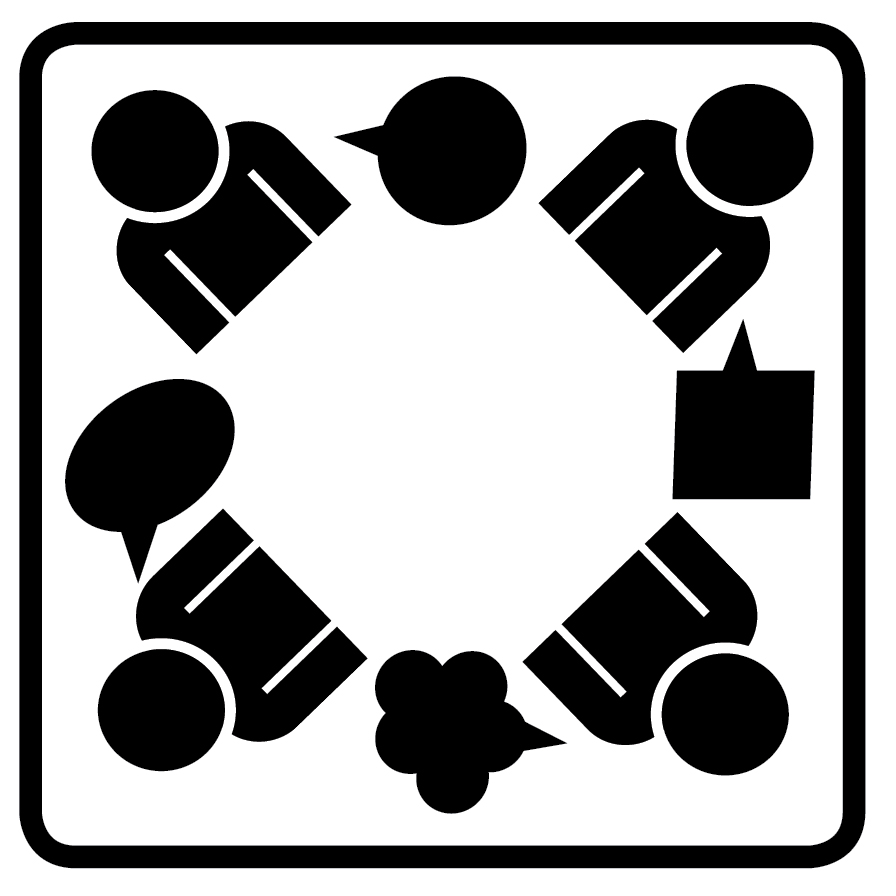 Panel session with senior leaders/subject matter experts. First hour will be presentations by panelists + Q&A / second hour will be panelists rotating around small groups.

Panel Discussion (1 hour): Panel session with senior leaders/subject matter experts + Q&A (no rotation by panelists).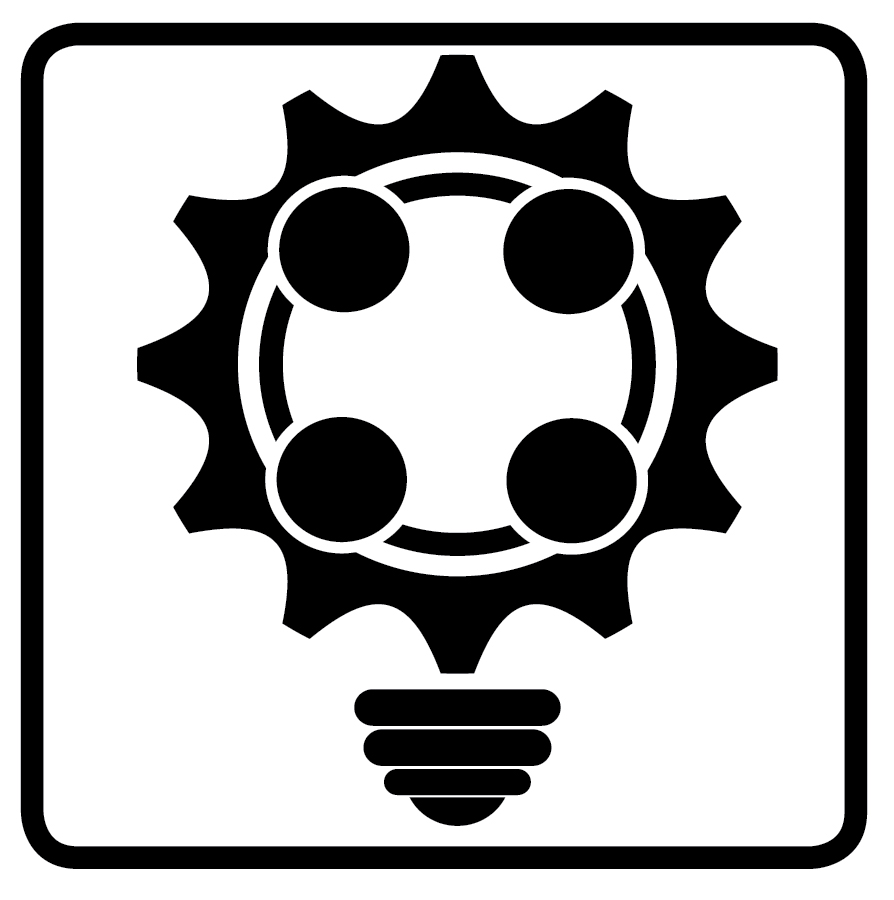 Idea Exchange (1 hour): Each session has a different topic for discussion with a facilitator guiding the dialogue. Participants can ask questions of the group and share their ideas and perspectives.

TOURS
Mon/Tues/Wed/Thurs
AME offers tours of industry leaders' facilities so that you can see what really works. We make sure that you get to see "hands-on" tools and skills. Each paid conference registration includes the opportunity to participate in a tour. Note: Tours fill up quickly; register early! Restrictions and requirements for the tour must be respected. Lunch will be served off-site as part of the tour for those tours gone over the lunch hour. Tours are scheduled throughout the day and you will be away from the conference venue for about 5-6 hours.

WORKSHOPS (pre- and post-conference)
Mon/Fri
AME offers in-depth half-day and full-day pre- and post-conference workshops for those looking to maximize learning on select topics including lean accounting, metrics, kata, teambuilding and gemba walks. There is an additional charge for workshops, and advance registration is required.
EXHIBITS
Mon/Tues/Wed/Thurs
Exhibitors are strongly aligned with our conference. You don't become an exhibitor unless your product or service is versed in lean thinking and continuous improvement. Access to the exhibit hall with over 50 AME partners is included with your conference registration. Be sure to join us for a Welcome Reception in the exhibit hall on Monday!

NETWORKING EVENTS
Club NuBee Hive Meet Up: Sun/Mon
If this is your first conference, join us for one of the interactive Club NuBee Hive Meet Ups where presenters will offer an overview of the conference and answer audience questions.
Dine Around: Sun/Mon
Enjoy dinner and a chance to network with fellow conference participants as you make your way to a different local area restaurant for each course. Separate registration is required.
Welcome Reception: Mon
Join us for a "Taste of Toronto" at the Welcome Reception in the Exhibit Hall. Conference participants can sample a variety of local craft beers, connect with fellow participants and visit our industry sponsors and exhibitors while enjoying an array of tasty appetizers.
AME-zing Race: Tues
As your team explores interesting facts about Toronto, snap photos of key locations showing your team experiencing the local culture. Join a team or form your own for a fun evening of adventure in Toronto. Participants may elect to schedule and pay for dinner on their own after the race.

SUBMISSION PROCESS
Are you interested in presenting at the AME Toronto 2020 conference?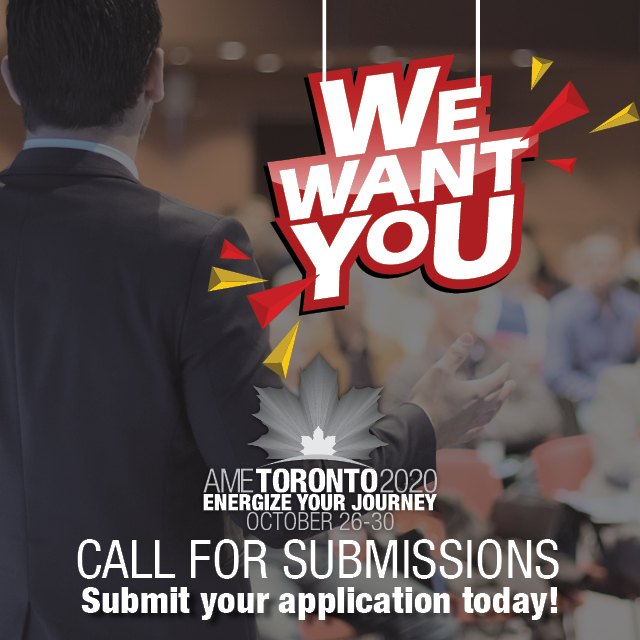 We are looking for presentations relating to the following themes:
• Business operations
• Extended value stream management
• Human and organizational development
• Management system
• Manufacturing operations
• Safety and environmental health
To lean more or submit your application, click here.