Energize your journey at the 36th annual AME Toronto 2020 International Conference —

now a fully virtual experience!
October 27-29, 2020
The AME International Conference provides a forum through which participants can stay current with new and developing management and operational techniques. One of the best features of the conference is that participants have the opportunity to see lean in action at local facilities. So you won't just hear about lean, you'll see it firsthand. This year will be no different.
AME Toronto 2020 will provide the same caliber of content that's been vital to lean businesses for more than three decades, in addition to a wealth of supply chain-focused content to help companies deal with issues that were brought to the forefront due to COVID-19 disruptions.
Choose from virtual best practice tours of Toronto-based facilities, interactive sessions with fellow lean practitioners, deep dive workshops with global lean leaders, inspiring keynote presentations and a range of virtual networking opportunities.
AN EVENT BY PRACTITIONERS FOR PRACTITIONERS
AME is a nonprofit association, and the AME International Conference is organized by a large group of volunteers. These volunteers are passionate about helping organizations in manufacturing, health care and other industries sustain success through continuous improvement practices.
UNLIMITED ACCESS WITH VIRTUAL
Over the course of three days, AME Toronto 2020 will feature 40+ hours of programming. No longer will you have to choose between two sessions taking place at the same time, like you would at our in-person conference. Now, you can access the program on-demand. Please note, however, that some of our sessions and tours will not be made available on-demand after the conference at the request of the presenter and/or host company. We will announce exclusive content ahead of the conference, so you don't miss a single moment!
KEYNOTES
Wednesday/Thursday
Keynote speakers will help inspire your enterprise excellence journey with thought leadership in the areas of innovation, leadership, engagement and continuous improvement.
VIRTUAL TOURS
Wednesday/Thursday
AME will offer virtual tours of Toronto-based, industry-leading facilities so you can see what really works from the comfort of your home. You'll see "hands-on" tools and skills and discover best practices and lessons learned from each site's lean journey. On behalf of our host plants, AME may have to preclude some attendees from participating in plant tours due to the proprietary nature of some information presented. Attendees may be asked to sign a non-disclosure agreement (NDA) before participating in a plant tour.
INTERACTIVE SESSIONS
Wednesday/Thursday
The great depth and breadth of our sessions means that you will always find something relevant — an idea, a concept or a success story — to keep your journey energized. Industry leaders and change advocates will share the knowledge necessary to keep you moving forward. This year, explore as many sessions as you'd like live or on-demand and gain insights in a broad variety of topics. We'll focus heavily on the supply chain to help companies deal with issues that were brought to the forefront due to COVID-19 disruptions. Various virtual session styles include: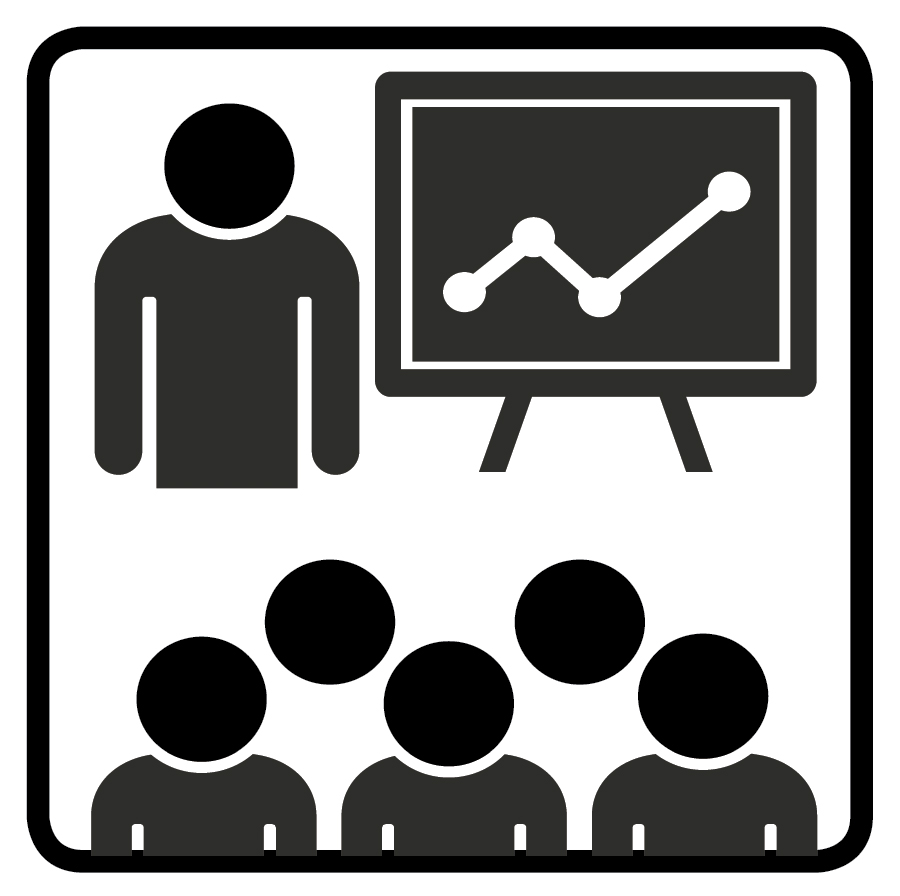 Practitioner Presentation (1 hour): 50-minute PowerPoint presentation given by lean practitioners (no consultants) + 10-minute Q&A.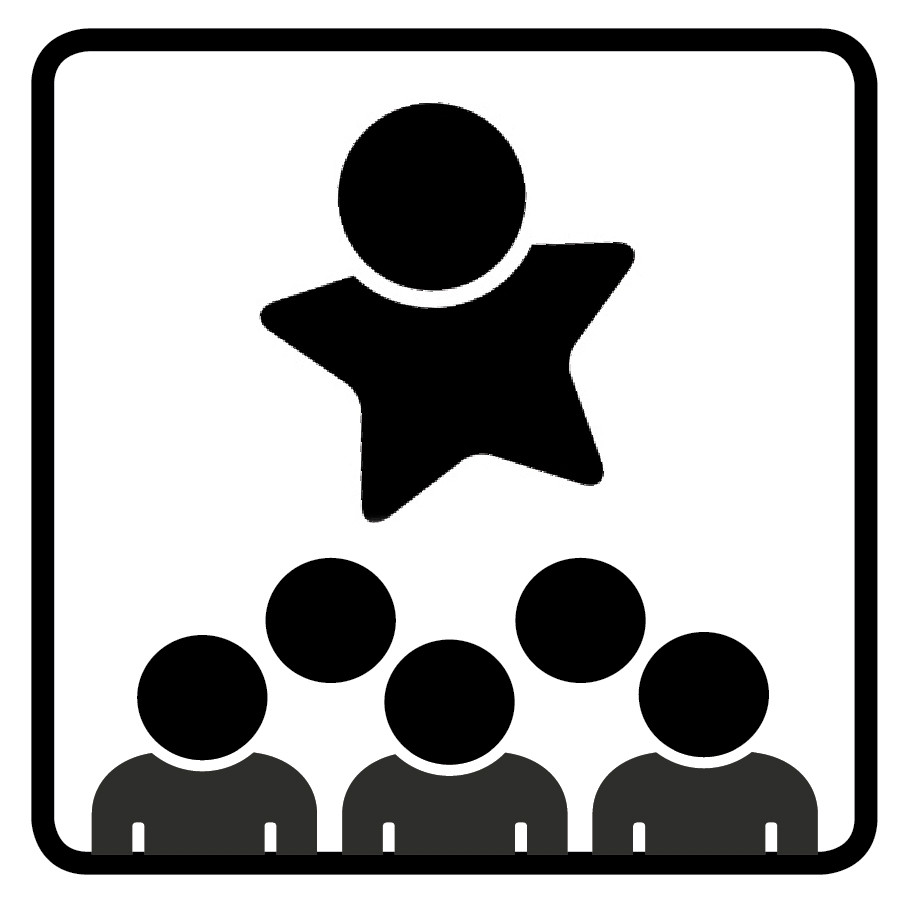 Deep Dive Session (1.5 hours): Continuation of a keynote/practitioner presentation + Q&A or session with subject matter experts + Q&A.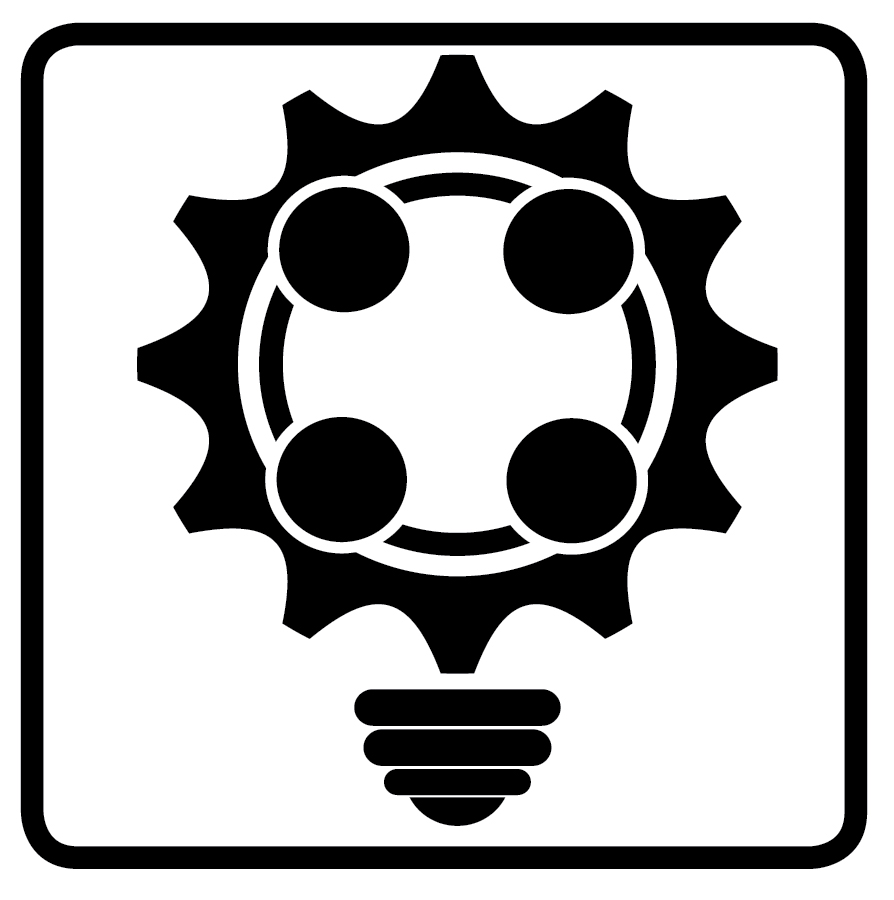 Idea Exchange (1 hour): Each session has a different topic for discussion with a facilitator guiding the dialogue. Participants can ask questions of the group and share their ideas and perspectives.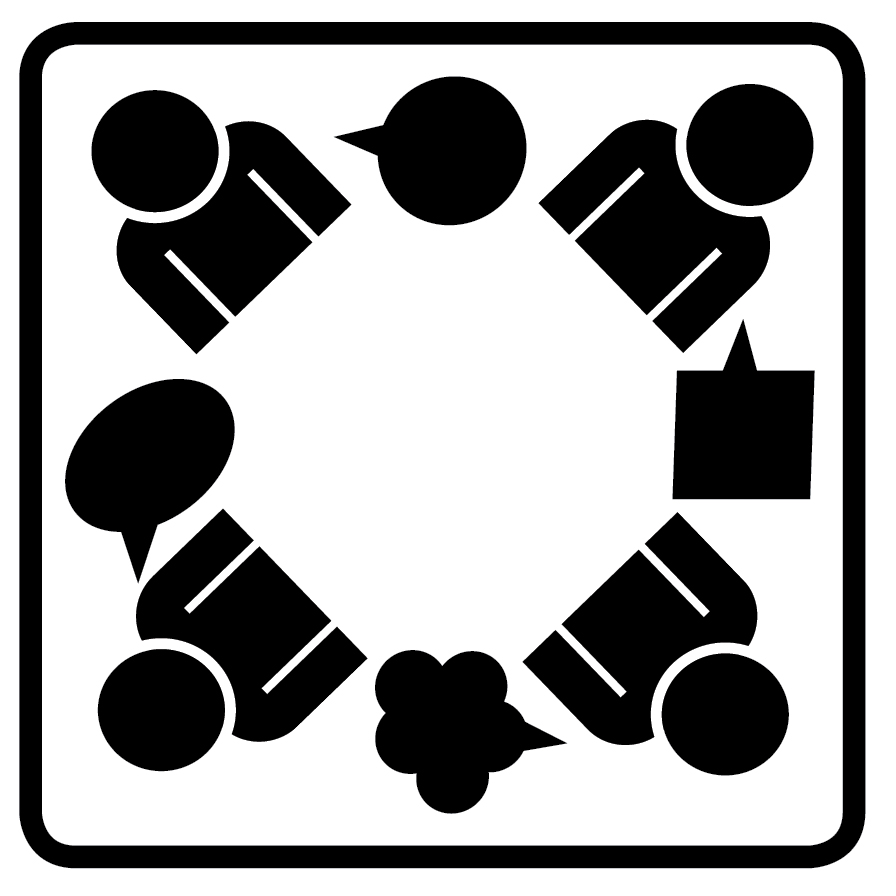 Speed Chat with Experts (1.5 to 2 hours): Panel session with senior leaders/subject matter experts. First hour will be presentations by panelists + Q&A / second hour will be panelists rotating around small groups.
Panel Discussion (1 hour): Panel session with senior leaders/subject matter experts + Q&A (no rotation by panelists).
WORKSHOPS (PRE-CONFERENCE)
Tuesday
Our half-day, pre-conference, virtual workshops are ideal for those looking to maximize learning on select topics including lean accounting, metrics, kata, teambuilding and gemba walks. There is an additional charge for workshops, and advance registration is required.
VIRTUAL EXHIBIT HALL
Tuesday/Wednesday/Thursday
Exhibitors are strongly aligned with our conference. You don't become an exhibitor unless your product or service is versed in lean thinking and continuous improvement. Access to the Virtual Exhibit Hall on our conference app is included with your conference registration.
NETWORKING
Tuesday/Wednesday/Thursday
Access the same great networking as always—just in a different format. AME Toronto 2020 will also offer a range of virtual networking activities so participants can establish contacts within the industry that last well beyond the conference week. Develop new relationships by connecting with and learning from the best.
CALL FOR PRESENTATIONS
Are you interested in presenting virtually at AME Toronto 2020? We are looking for presentations relating to the following themes: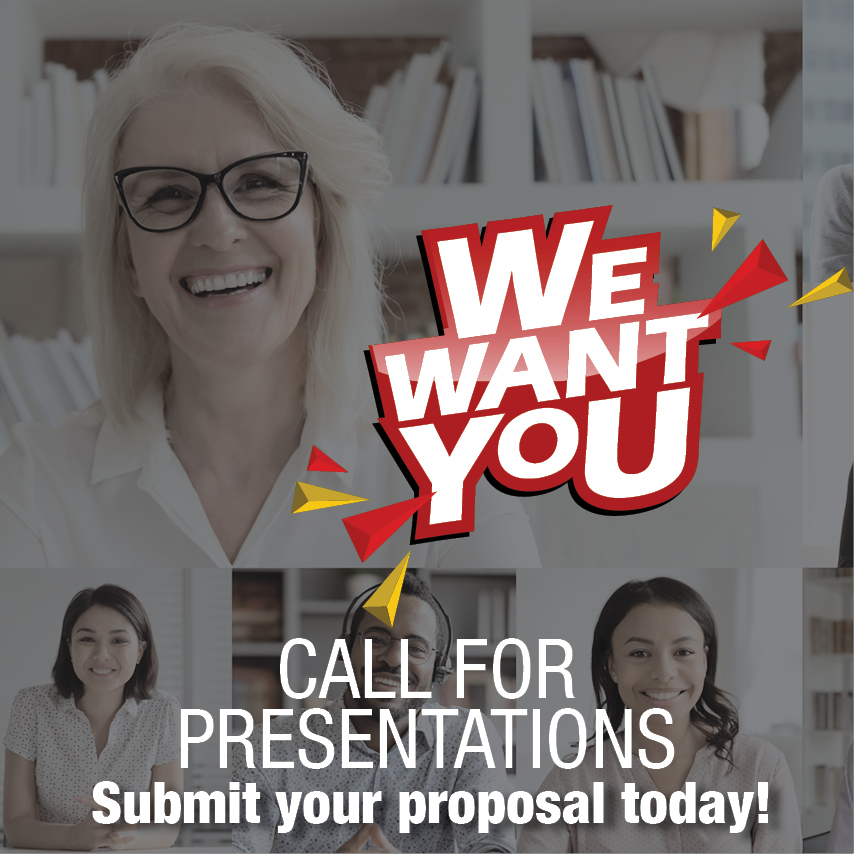 • Business operations
• Extended value stream management
• Human and organizational development
• Management system
• Manufacturing operations
• Safety and environmental health
To lean more or submit your proposal, click here.
PROGRAM SCHEDULE OVERVIEW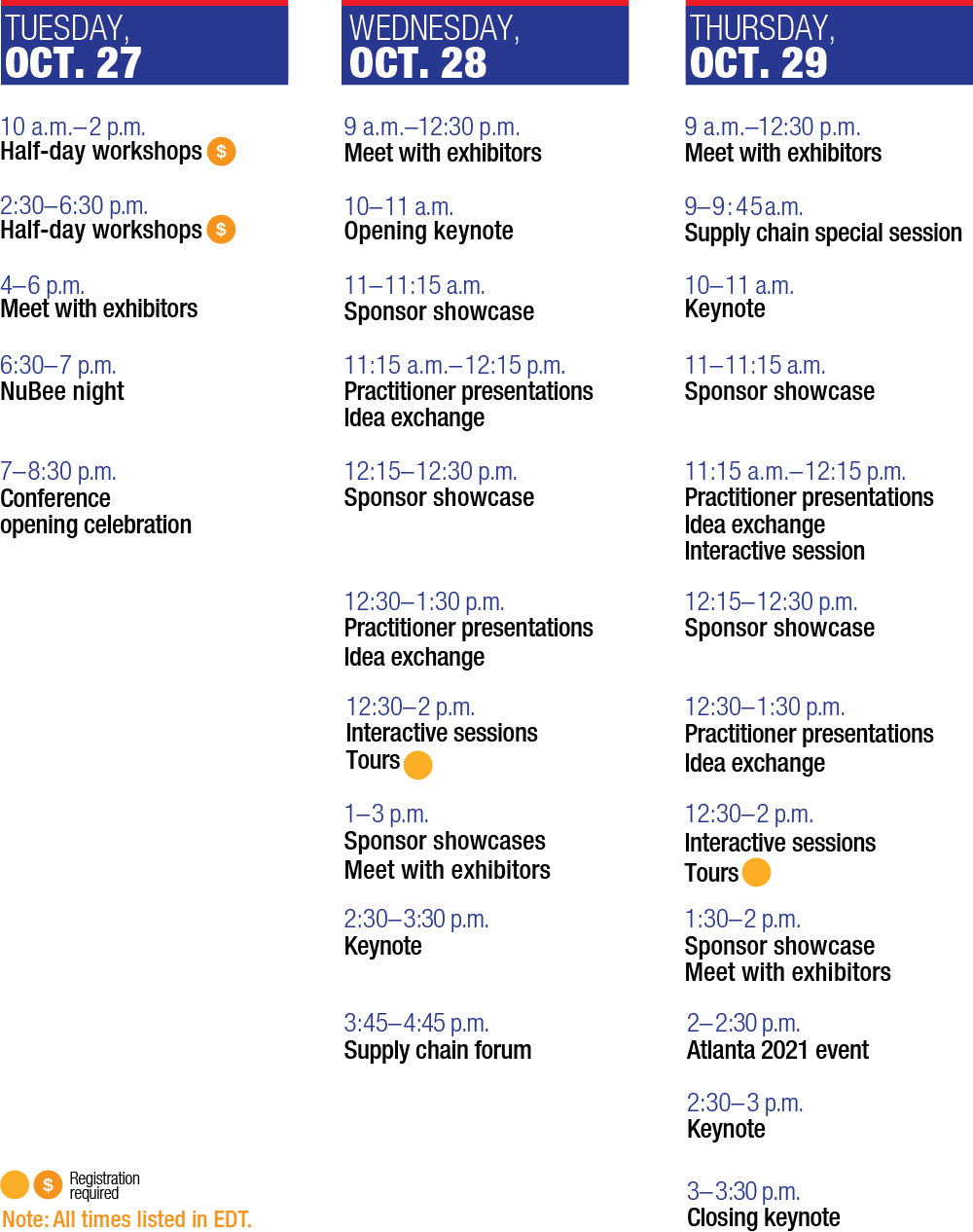 Note: Schedule is subject to change.