Highlights
No industry has been left untouched by the coronavirus pandemic. For manufacturing, this abrupt change to the economy has revealed the negative impact of decades of offshoring.
This exclusive forum brings together experienced manufacturing CEOs and leading experts from across North America in a facilitated discussion on how companies can deal with future disruptions and shortages and why businesses must rebuild home-based supply chains capable of producing critical items by committing to the North American industrial base to:
Advocate for reshoring, nearshoring and LeanShoring™
Increase focus on industry 4.0 innovations
Enhance educational and training offerings to create a stronger workforce
Overview
This panel will focus sharply on retooling the educational and industrial infrastructure by growing and reshoring advanced manufacturing capabilities and well-paying jobs so that together we can advance our domestic economy and secure our social, environmental and economic future following the AME Toronto 2020 Virtual Conference. It is time for facilities, ports, trucking routes, trains and supply lines to start humming again. It is time for new manufacturing innovations to take hold and to prepare an industry 4.0-ready workforce. In this supply chain special event, learn how companies can come together in public-private partnerships to competitively win the global economic and environmental marathon from manufacturing experts who know how.
Panelists: Drew Greenblatt / Kimberlee Humphrey / Harry Moser / Jayson Myers
Drew Greenblatt, President & Owner, Marlin Steel
Drew Greenblatt bought Marlin Steel in 1998 when it was a small maker of a commodity product. Since then, he has grown revenue eightfold and is currently expanding its factory floor space by 53%. In the face of challenges to the global economy, Marlin Steel has invested over $5.3 million in robotics on its quest for quality and speed.
Today, Marlin Steel imports nothing and exports material handling baskets, wire forms and sheet metal fabrications to 41 countries. Worker safety is critical. The company crossed the 2,688-day safety milestone in April 2016. Marlin Steel has been ranked on Inc. magazine's Inc. 5000 list of fastest-growing private companies in the U.S., received the "Inner City 100" award by the Initiative for a Competitive Inner City (ICIC), and the Regional Employer of the Year from Baltimore City & Baltimore County. Greenblatt was chosen as an International Business Leadership Award Winner from the World Trade Center Institute. Marlin Steel's secret sauce is quality, engineered quick ("QEQ"). Twenty percent of Marlin's employees are mechanical engineers who innovate to save clients' money by improving throughput with engineered wire baskets and custom sheet metal fabrications. Marlin Steel's engineers provide state-of-the-art, computer-driven stress analysis so clients know that their designs will withstand the rigors of their applications.
Greenblatt has testified to the U.S. Senate and U.S. Congress on topics including small business, taxation, regulations, trade policy and techniques to grow the economy. He also met with President Bush in the White House to discuss manufacturing policy. He currently sits on the Executive Board of the National Association of Manufacturers (NAM). Greenblatt holds a bachelor's from Dickinson College and an MBA in finance from the A.B. Freeman School of Business at Tulane University. He lives in Maryland with his wife and three sons.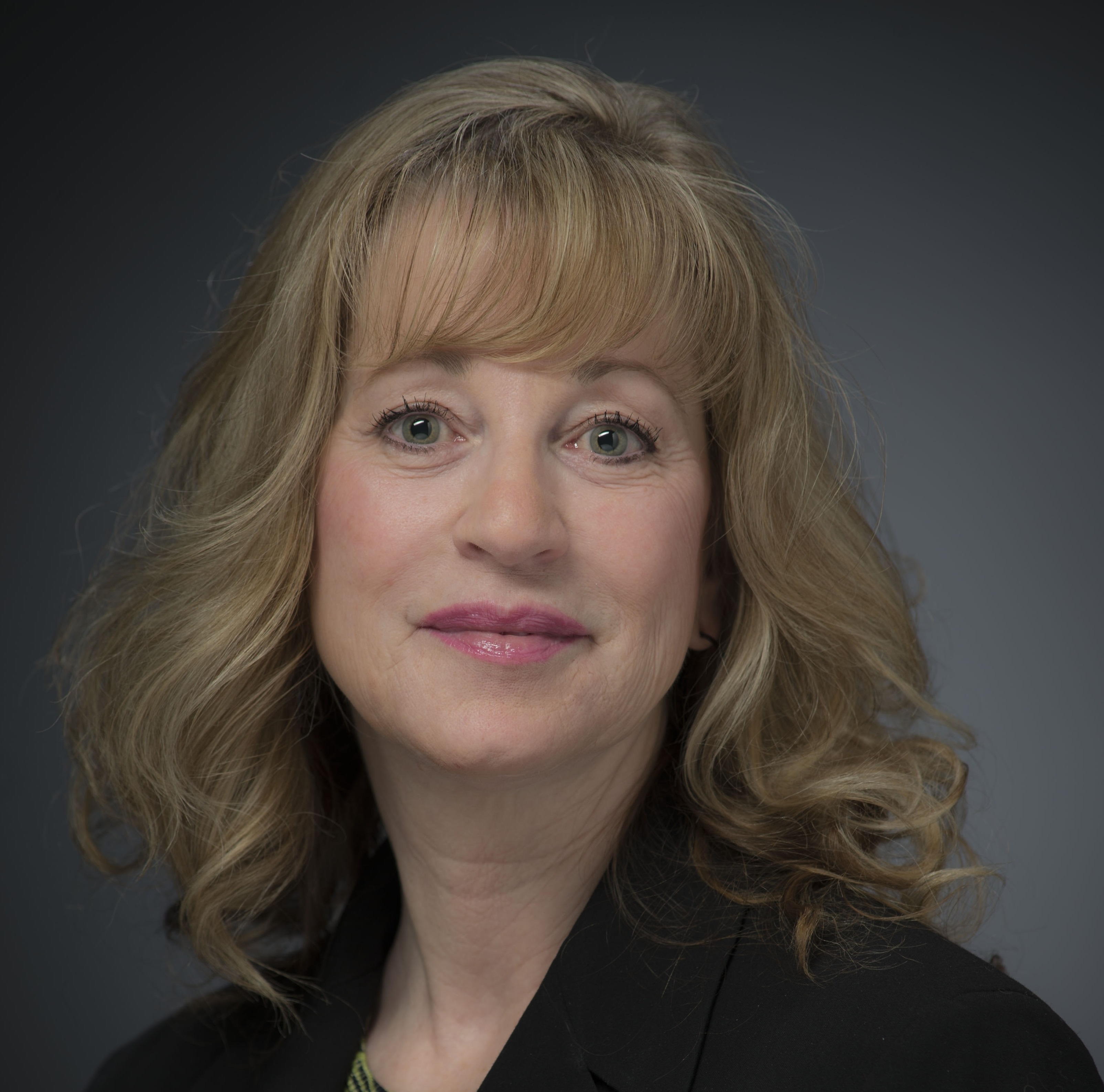 Kimberlee Humphrey, President & CEO, AME
Kimberlee Humphrey is the president and CEO of AME. A long-time lean practitioner and a not-for-profit leader, she previously worked at Newport News Shipbuilding in various process excellence, project management, and supply chain roles. She also served as the executive director of the Virginia Conflict Resolution Center and the founder of a Baldrige-based consulting and training organization. She has held several supply chain, quality, and operations leadership roles of increasing responsibilities for domestic and international companies, large and small, in the automotive, business system, and public transit software solutions industries. 

Harry Moser, Founder, Reshoring Initiative
Harry Moser founded the Reshoring Initiative to bring five million manufacturing jobs back to the U.S. after working for high-end machine tool supplier GF AgieCharmilles, starting as president in 1985 and retiring at the end of 2010 as chairman emeritus. Largely due to the success of the Reshoring Initiative, Moser was inducted into the Industry Week Manufacturing Hall of Fame in 2010 and was named Quality Magazine's 2012 Quality Professional of the Year and FAB Shop Magazine's Manufacturing Person of the Year. He participated actively in President Obama's 2012 Insourcing Forum at the White House, won The Economist debate on outsourcing and offshoring, received the Manufacturing Leadership Council's Industry Advocacy Award in 2014 and the Made in America 2019 Reshoring Award. He was recognized by Sue Helper, then Commerce Department chief economist, as the driving force in founding the reshoring trend and named to the Commerce Department Investment Advisory Council in August 2019.
Moser is frequently quoted in the Wall Street Journal, New York Times, Forbes, Financial Times, New Yorker, Washington Post and USA Today and seen on Fox Business, MarketWatch, PRI, NPR, Manufacturing Talk Radio and other national TV and radio programs. He holds a bachelor's in mechanical engineering and a master's in engineering from MIT and an MBA from the University of Chicago. 

Jayson Myers, CEO, Next Generation Manufacturing Canada
Jayson Myers is the CEO of Next Generation Manufacturing Canada, the not-for-profit corporation leading Canada's Advanced Manufacturing Supercluster, an initiative funded by the Government of Canada that will leverage more than $500 million over the next three years in collaborative, industry-led projects aimed at building world-leading advanced manufacturing capabilities in Canada.
Myers is an award-winning business economist who specializes in industrial and technological change. Previously, he served as president and CEO of Canadian Manufacturers & Exporters, Canada's largest industry and trade association, and headed up the policy office for the Canadian Chamber of Commerce. He was the founding chair of the Canadian Manufacturing Coalition, vice chair of Canada's National Roundtable on Skills, and vice chair of the Ontario and Great Lakes Manufacturing Councils. He is currently a member of the advisory board of the World Manufacturing Forum and a board member of the Trillium Network for Advanced Manufacturing and the Macdonald Laurier Institute.
Myers has been widely recognized as one of the most influential policy advocates and champions for manufacturing in Canada. He is an advisor to both private and public sector leaders and has counseled Canadian prime ministers and premiers, as well as senior corporate executives and policymakers around the world. As principal of Jayson Myers Public Affairs, he helps organizations identify and manage opportunities arising from the changes that are reshaping industry and international business. Educated at Queen's University, the University of British Columbia, London School of Economics, and Oxford University, he has held fellowships at Nuffield College, Oxford and the University of Warwick, also in the UK. 

Moderators: Scott Luton & Greg White, Supply Chain Now
Scott W. Luton, Founder & CEO, Supply Chain Now
Scott Luton is the founder & CEO of Supply Chain Now, a multi-platform digital media company that focuses on the global end-to-end supply chain community. Central to Supply Chain Now properties is its podcast, which has enjoyed millions of plays since May 2017 and has appeared on business podcast leadership charts in over 60 countries.
Luton has worked extensively in the end-to-end supply chain industry for more than 15 years, appearing in publications such as The Wall Street Journal, USA Today, and CNN. He was named a 2019 Pro to Know in Supply Chain by Supply & Demand Chain Executive magazine. He also founded and chairs the Atlanta Supply Chain Awards, which was hosted at MODEX in March 2020.
Luton has served as president of APICS Atlanta and on a variety of boards, including the Georgia Logistics Summit Executive Committee and the Georgia Manufacturing Alliance Advisory Board. He is a certified Lean Six Sigma Green Belt and an APICS Certified Supply Chain Professional (CSCP). Luton is also a U.S. Air Force veteran and has led a variety of efforts to give back to his fellow veteran community since his departure from active duty in 2002.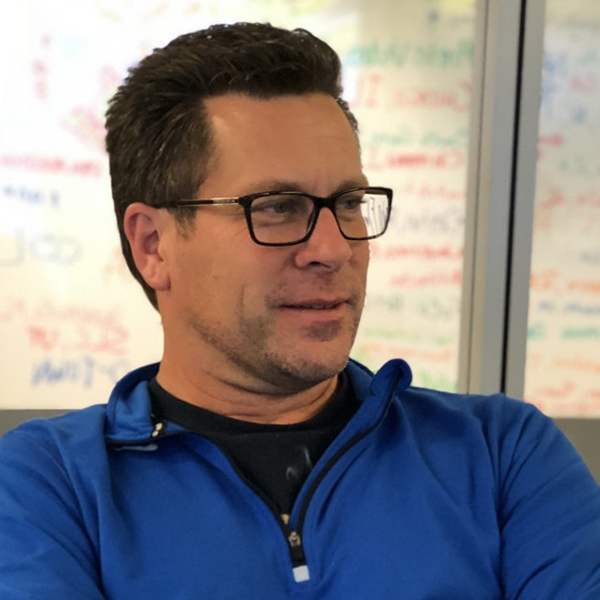 Greg White, Principal & Host, Supply Chain Now
Greg White serves as principal & host at Supply Chain Now. He is a serial-founder, CEO, board director and advisor in B2B technology with multiple successful exits.
Before Supply Chain Now, White served as CEO of Curo, a field service management solution most notably used by Amazon to direct its fulfillment center deployment workforce. Previously, he founded Blue Ridge Solutions and served as president & CEO for the Gartner Magic Quadrant Leader of cloud-native supply chain applications. White has also held leadership roles with Servigistics, and E3 Corporation, where he pioneered cloud supply chain applications in 1998.
In addition to his work at Supply Chain Now, rapidly-growing companies leverage White as an independent board director and advisor for his experience building disruptive B2B technology and supply chain companies widely recognized as industry leaders. He's an insightful visionary who helps companies rapidly align vision, team, market, messaging, product, and intellectual property to accelerate value creation. White guides founders, investors and leadership teams to create breakthroughs that gain market exposure and momentum to increase company esteem and valuation.