This session will be prerecorded. 
Highlights
Learn how Coopers Brewery engaged its people and maintained the momentum over 17 years and 50 cycles of strategically driven improvement activity. This practitioner presentation will focus on mechanization, automation and digitization/industry 4.0.
Overview
In this presentation, Nick Sterenberg, operations manager, and Gilbert Bruton, TPM3 coordinator, will share how a small team worked together to navigate Coopers from "innocence to excellence" in beer manufacturing. The company has adopted a wide range of tools from Australasian total productive maintenance (TPM), lean, six sigma, reliability-based maintenance and industry 4.0 to combine the best of the old with the best of the new. When visiting in January 2018, Jim Womack noted it as one of the world's best examples of successful and sustainable continuous improvement.
Company
Coopers Brewery began in 1862 in the young colony of South Australia when Thomas Cooper resurrected a family recipe to create a tonic for his ailing wife. The ale he brewed turned out to be less of a medicinal miracle and more of a flavorful beer. It soon became quite popular among the sick, as well as the healthy. Six generations later, the brewery's naturally conditioned ales and stouts are enjoyed by a global audience.
Dr. Tim Cooper, the company's managing director, describes the brewery as an "intriguing fusion of modern innovation and Coopers' brewing tradition," combining traditional recipes, methods and flavors with cutting edge equipment that leaves nothing to chance. The brewhouse incorporates the only Meura mash filter in Australia, capable of filtering up to 12 brews per day. The facility also features a home-brew production plant, a packaging line, a keg line and an 18,000m2 warehouse. Coopers has adopted world-best practices in the areas of energy recovery, power generation, water usage, recycling and efficient operation.
Continuous improvement formally commenced at Coopers in 2003. After 17 years of continuous improvement activities focused on engaging and developing their people as it moved through mechanization, automation and digitization/industry 4.0, the company hopes to share its learning to help other operations achieve world-class status.
Presenters: Gilbert Bruton and Nick Sterenberg 
Nick Sterenberg is the operations manager at Coopers Brewery. Sterenberg started at Coopers in 1993 after many years of experience in the Brewing Industry of the United Kingdom and Australia. He has held several managing roles during his time at Coopers in the brewing, technical, and human resources departments. His commitment to continuous improvement is one of the reasons that Coopers, after 17 years since formally commencing their continuous improvement journey following the opening of their new brewery at Regency Park in 2001, is still focused and heading down the pathway to excellence.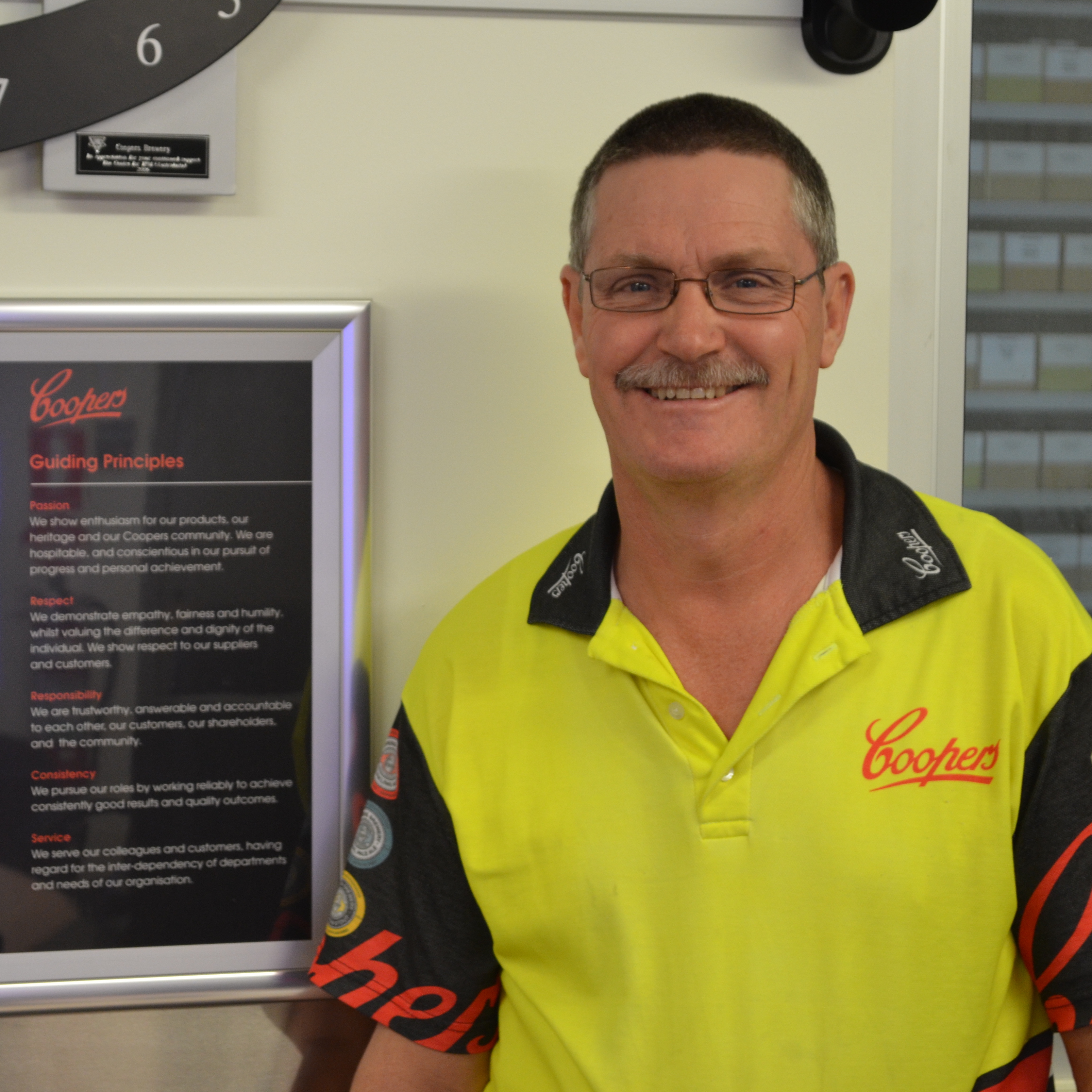 Gilbert Bruton is the TPM3 coordinator at Coopers Brewery. An ever-present and dedicated servant of the improvement journey of Coopers, Bruton understands the importance of the journey towards the site's success. He started his career as an apprentice fitter and turner. Today, he has more than 35 years of experience in the brewing industry with breweries in Zimbabwe, South Africa, New Zealand and Australia. Initially, as a contract fitter with Coopers, he moved through various roles before becoming the central figure of the site's improvement journey. In his eyes, continuous improvement is exactly that—continuous. There is no end to the journey, simply milestones that you pass along the way.