Highlights
When companies tackle performance improvement, they typically do so with the physical implications of change in mind: process, space, materials, time and human capital. But an insidious waste undermines value even more significantly and pervasively: Unresolved conflict. Designed for leadership and change agents, this workshop walks participants through the rarely discussed and even more rarely addressed behavior side of performance improvement implementation.
Overview
Discover the secret to ridding your continuous improvement efforts of bad attitudes and resistant behavior through:
Ultimate root cause analysis: Learn to identify and overcome the common sources of stress, anxiety and miscommunication that underpin most performance improvement efforts.
Leadership style review: What do your behavioral tendencies say about the role you play in creating or quelling conflict. How do you respond to peers, supervisors or direct reports in conflict?
Discovery of accidental stressors: Determine if your company's structures and activities help to create or enable negative behavior and attitudes (SABA). Do unclear goals, misguided KPI's or unrealistic expectations inadvertently lead to the conflict that weakens improvement efforts?
Company
Macresco is a management consulting firm dedicated to helping organizations achieve transformative results. The firm believes in the radical possibility of workplaces that are productive and humanistic, and in employee engagement's profound impact on performance. The practice enables enterprise excellence through intervention across three service pillars: strategy, operations and organizational development. The firm helps clients capitalize on the value of their business, understand the needs of their employees and eliminate complexity to bring their vision into focus. www.macresco.com
Presenter: Scott Gauvin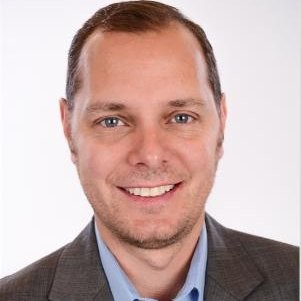 Scott Gauvin is the CEO of Macresco. He is an experienced change agent with more than 25 years of experience helping organizations realize their potential, driving performance gains through organizational alignment and a progressive approach to operations strategy. Gauvin has advised companies in a wide range of industries, including pharmaceuticals, biotech, consumer goods, medical devices, agriculture, packaging, legal service, banking, food processing, and industrial manufacturing. He holds a BA from the University of Massachusetts, an MBA from Boston University and a six sigma black belt certification.