Get your Virtual Conference pass today for AME Toronto 2020!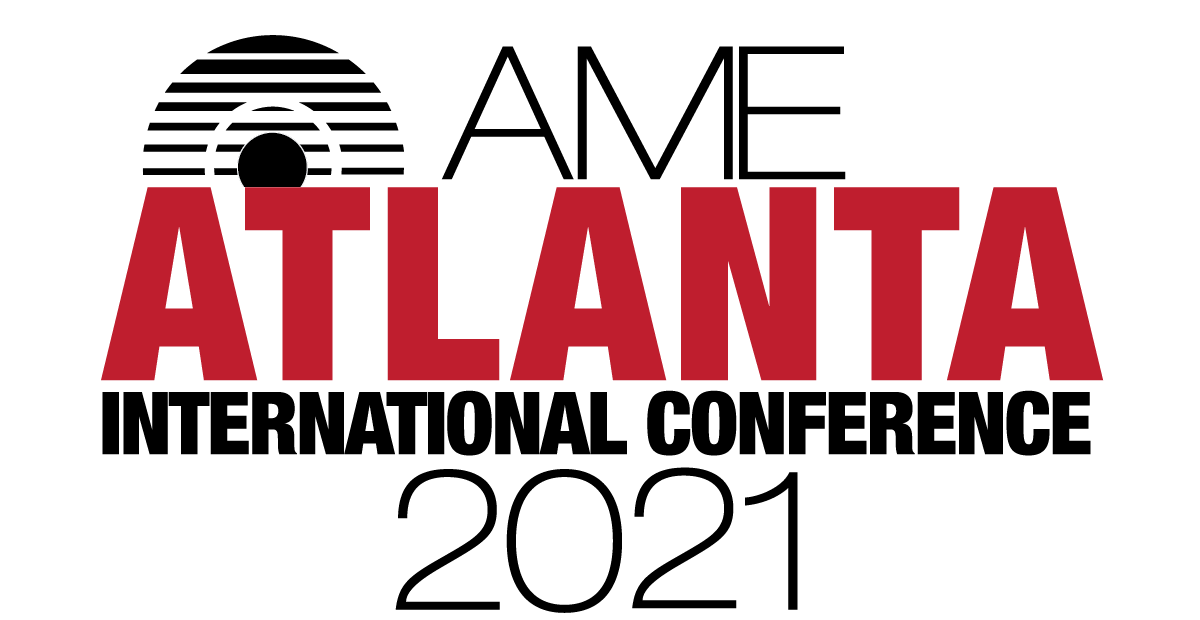 Gain access to 40+ hours of the best lean content you'll find anywhere in 2020 – all accessible from your home, office or conference room. Registration for the virtual conference is $950 for AME members or $1100 for non-members. That's a 60% discount off our full-price in-person conference pass!
Your registration grants you access to keynotes, best-practice knowledge sharing from industry practitioners, virtual tours of Toronto-based facilities, networking and more. With our new virtual format, you no longer have to choose between two presentations taking place at the same time because your registration includes on-demand access to recorded sessions after the conference for additional professional development value.*
Teams can also enjoy significant perks by participating in AME's Accelerator Program — designed for groups of 10+ — all while benefiting from a positive team experience that accelerates your continuous improvement process.
Already registered for the AME Toronto 2020 in-person conference? Don't worry. There's nothing you need to do. We will contact you to discuss your registration options. You can visit our already registered page to learn more!

 
rEGISTRATION TYPE

Registration Fees

Individuals and Teams of 2-9

AME member

Non-member

 

$950

$1100

Teams of 10+

AME member

Non-member

 

$825

$975

Teams of 25+

AME member

Non-member

 

$760

$910

Teams of 50+

AME member

Non-member

 

$665

$815

AME CONSORTIA
Members & their suppliers

$665

Students

AME member

Non-member

 

$50

$50

All pricing listed in U.S. dollars. Savings are calculated off the full-price individual AME member registration price: $950. 
*Note that some of our sessions and tours may not be made available on-demand after the conference at the request of the presenter and/or host company. We will announce exclusive content ahead of the conference, so you don't miss a single moment.
WORKSHOPS:
AME will offer half-day pre-conference workshops for those looking to maximize learning on select topics including value stream mapping, lean boot camp, visual management and more. There is an additional charge for workshops, and advance registration is required. Half-day workshops are $200 for members and $250 for non-members.
STUDENT PRICING:
AME is happy to welcome the next generation of lean thinkers and doers to its annual conference. Students (or their college, university, or technical school) interested in attending the conference with discounted student pricing should call us at 224-232-5980 for more information and to register.
TERMS:
Payment must be received by the date of the conference to ensure admission. All team registrations are invoiced at the AME member price. An additional $150 will be applied to an individual registration if it is confirmed that the attendee is not a current AME member in good standing.
CANCELLATION POLICY:
Please note that virtual conference registrations are non-refundable.