Uncovering excellence: Finding hidden knowledge from the best organizations
You can't afford to miss this opportunity to hear directly from some of the world's best lean organizations. For this special virtual event, AME has put together a world-class lineup of companies that will walk you through insights, best practices and tools that will inspire you to find excellence opportunities in your daily work — all delivered by AME Excellence Award recipients and assessors who have been in your shoes and know how to take the next steps toward operational excellence.
Take away practical knowledge that you can apply in your organization to jump-start your operational excellence journey and push you to the next level of success. The virtual summit also includes two virtual tours where you'll see operational excellence in action at Crown Equipment Corporation and M2 Global.

Presenting Companies

Virtual Tour Sites

Pre-Summit Virtual Workshop
Learn how to more effectively assess improvement effectiveness in your organization using the AME Excellence Award criteria during this pre-summit virtual workshop on Monday, April 26. You will learn practical actions to encourage your organization to consistently practice getting better at getting better. Together, we will work a case study that demonstrates the attributes and practices of a company that is highly effective at improving. You will walk away with the skills and capabilities of an AME Excellence Award assessor.
Space is limited and separate pres-summit workshop registration is required. When you sign up for the pre-summit workshop you'll also receive a discount on your summit registration. 

Registration Closes on April 19, 2021. Workshop participants will receive an pre-workshop materials for review the week before the workshop begins. 

About the AME Excellence Award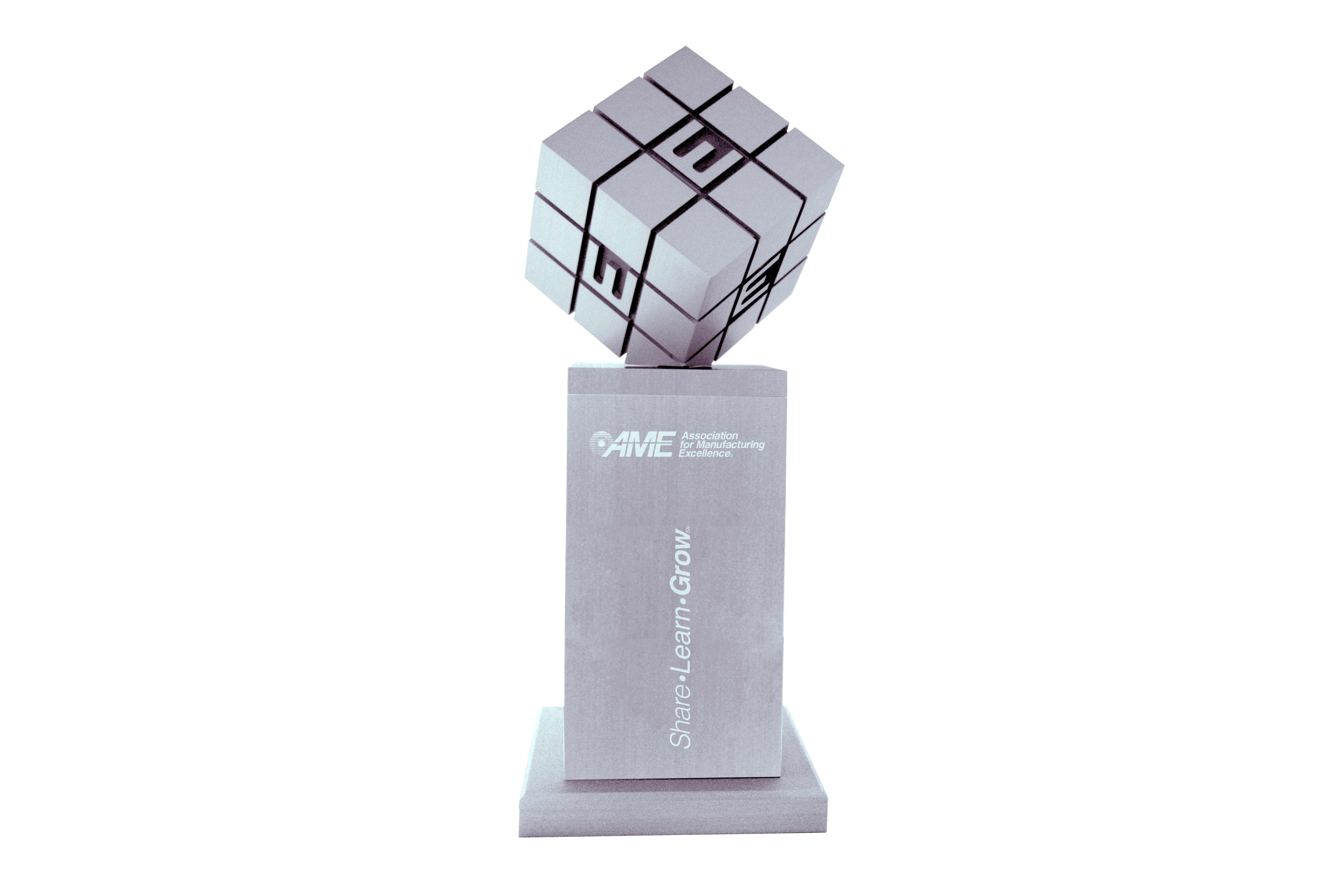 The AME Excellence Award recognizes manufacturing or health care organizations that have demonstrated excellence in manufacturing and business operations. The primary focus of the award is to acknowledge continuous improvement, best practices, creativity, and innovation. The award criteria detail a lean systems model for enterprise excellence.
The rigorous selection process begins when a company submits an extensive achievement report based on the AME Excellence Award evaluation criteria. Achievement reports are evaluated by the AME award assessment team. For companies that score high enough in this review, an intensive site visit is completed, during which a team of manufacturing practitioners validates the achievement report and identifies a company's unique "Pearls of Excellence" or best practices to share with its members.
Recipients of the Excellence Award are selected based on the combined results of the achievement report review and site visit feedback. Only 44 sites have been recognized with AME Excellence Award since its inception in 2010.