The AME Hall of Fame recognizes industry thought leaders and influencers who support the values, principles and practices found within leading enterprise excellence organizations. On an annual basis, the selection committee will identify appropriate candidates and determine whom to honor with induction into the Hall of Fame. The nomination process includes a review and approval of submissions by the selection committee based on the significance of an individual's contributions to the growth of enterprise excellence within the manufacturing community. People outside the committee can also nominate candidates.
2019 Hall of Fame Inductees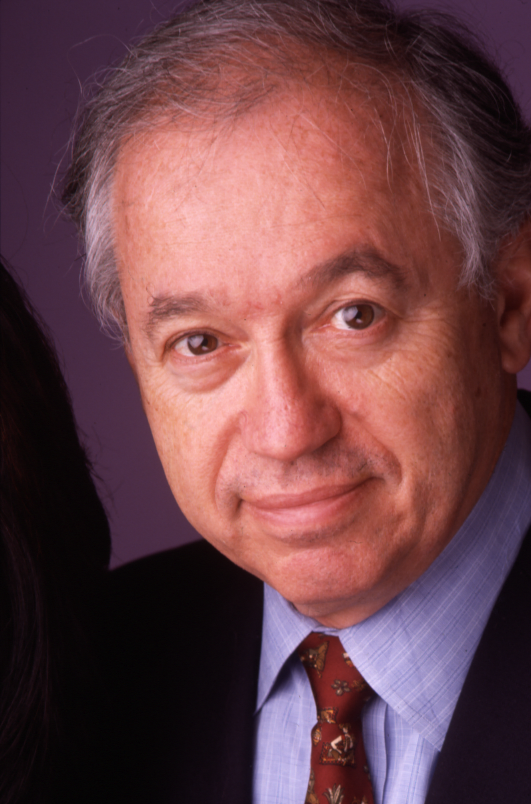 Norman Bodek
Norm Bodek has spent his life teaching, writing and publishing information about manufacturing and Japanese quality and productivity. With more than 90 visits to Japan and countless manufacturing plant visits around the world, Bodek has learned from such manufacturing leaders as W. Edwards Deming, Shigeo Shingo, Taiichi Ohno and many more. In 1979, he started Productivity Press and Productivity Inc. where he published more than 100 Japanese management books into English. He also was one of the first to run conferences and seminars on continuous improvement topics including TPS, 5S, TPM, lean accounting, hoshin kanri and kanban. Bodek co-founded the Shingo Prize for Operational Excellence at Utah State University with Dr. Vern Buehler and was recognized with a Shingo Publication Award for his book "Kaikaku, The Power and Magic of Lean." Dubbed "Mr. Productivity" by Industry Week magazine, Bodek was also inducted into that publication's Hall of Fame. He continues to share lessons from Toyota and other Japanese companies that help unlock the creative potential and hidden talent inside all workers.
Clifford Fredic Ransom II
Cliff Ransom has worked on Wall Street for more than 40 years, where he served as director of research or chief investment officer at several New York Stock Exchange (NYSE) member firms as well as head of industrial research at a major investment management firm. Throughout this time, he has explored lean thinking and how its principles are a precursor to superior investment performance. This experience led to his founding in 2013 of Ransom Research, Inc., an independent institutional equity research firm. Ransom Research operates a business model based on three pillars: long-term relationships with the investment community; a deep familiarity with C-suite executives around the world; and exposure to a wide range of lean practitioners and thought leaders. An AME Champion for more than 13 years, Ransom has served as the past chairman of The Shingo Institute, is a Life Member of the Shingo Academy for Operational Excellence, a senior advisor to major lean consulting firms, and a speaker at countless lean and continuous improvement events.
2018 Hall of Fame Inductees
Art Byrne
Jean Cunningham
George Koenigsaecker
2017 Hall of Fame Inductees
2016 Hall of Fame Inductees
C. Jackson Grayson
J. Francisco Ramírez Reséndiz
2015 Hall of Fame Inductees
Bruce Hamilton
Gary Peterson
2013 Hall of Fame Inductees
Daniel Jones
Thomas Hartman
John Shook
Michael Rother                    
2012 Hall of Fame Inductees
Daniel Ariens 
Dr. Patricia Gabow, M.D.
Dr. Jeffrey Liker, Ph.D.
Dr. John Toussaint, M.D.
2011 Hall of Fame Inductees
Dale Crownover
James Womack, PhD.
David Hogg
Patrick Carguello
Gary Convis
Additional Hall of Fame Inductees
Barbara Jacklin
Fujio Cho
Phil Roether
Ross Robson
Burgess Oliver
John Puckett
Ralph Todd
Tony Laraia
Dan McDonnell
Nick Edwards
Robert "Doc" Hall