Tuesday, November 12, 2013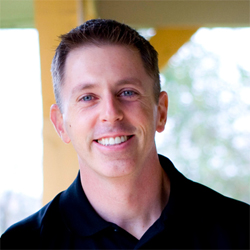 Shawn Casemore is the founder and president of Casemore and Co. Incorporated, a consulting company that helps organizations improve their operational performance.
Engagement is communication. That's the message I brought forward during my session on "Why SKINNY is the New Lean," at the AME conference in Toronto last month.
To obtain a culture that is committed to lean, it's imperative that employees are engaged; that is they must understand three fundamental questions:
Why are we introducing lean?
How is lean different than other "improvement" initiatives we've tried?
How will I benefit from this?
Each of these questions is equally important when introducing lean, and in order to maximize the velocity of the initiative, we must engage all of those involved, from employees to suppliers, leaders to contractors. The engagement must be quick, decisive and targeted. I call this "Wild Fire Engagement," as we build from a small ember that must not only support its own flame, but spread organically and rapidly without our direct influence.
How can you build wildfire engagement?
Engagement has always been built upon strategically targeted communication, meaning messages are designed to achieve their intent, and are distinctly different for each specific group involved. Take for example an engagement plan to introduce the business strategy, which would entail the following considerations:
Why does the business need a strategy? How has it helped/hindered business in the past?
Why is a change in strategy necessary now? Why not last week or next year?
How will the new strategy help employees achieve their objectives?
The role each employee and each work group plays in delivering the strategy.
How employee feedback will be incorporated into delivering the strategy.
The list goes on, but these are the fundamental questions to be considered. Point No. 3 is the most critical. You must understand what is important to employees generally, and what is important to each of them specifically.
I recently helped a great client of mine formulate a strategy. When we were considering the points above (prior to introducing the new strategy to the employees), we brainstormed around Point No. 3. What emerged was the realization that the year before, employees had been selected to meet with the company president to provide feedback on the business and their perceptions of it. Nearly all of the employees who were interviewed identified that working at the company was important to them as it allowed them to live and work in a beautiful rural community. This became the basis of "what mattered to employees generally." We then set about determining what was important to each group of employees (i.e. skilled trades enjoyed the ability to cross train in other disciplines; production employees enjoyed the shift flexibility). By the end of this session what arose were some very clear points that had come directly from employees. We were in turn able to use these to communicate how the new strategy will help employees achieve their objectives.
The theme went something like this:
To live and work in this beautiful rural community we must grow our business.
To grow our business we must increase our production capability.
To increase our production capability we must improve our skills base (Strategic Objective No. 1).
Etc., etc.
So what I want to suggest to you today is that in order to engage your employees in your lean initiative, you must first consider the five areas above, and then determine what specifically matters to your employees. If you plant this seed correctly, obtaining feedback from employees and addressing in a consistent manner, your engagement will take off like wildfire. And that will help you progress your lean movement forward faster than you ever thought possible.
Shawn Casemore is the founder and president of Casemore and Co. Incorporated, a consulting company helping organizations improve their operational performance. A recognized speaker and writer, you can learn more about Shawn and his company by visiting casemoreandco.com. © Shawn Casemore 2013. All rights reserved.