Thursday, October 9, 2014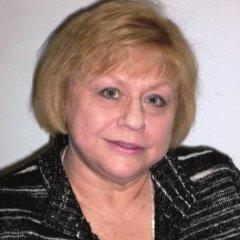 Barbara Morrison named AME president.
AME is pleased to announce that Barbara Morrison, CAE, IOM, has been installed as AME president effective Oct. 1.
Morrison brings a wealth of experience in association management, having worked with groups such as the International Association of Oral and Maxillofacial Surgeons, the Air Movement and Control Association International, the American Association of Neurological Surgeons, the National Association of Neonatal Nurses and the American Industrial Hygiene Association.
Morrison has a strong track record of developing programs and services that provide tremendous value for members. Her experience will help ensure that AME not only remains relevant to members, but that AME offers the best professional development and networking opportunities for manufacturing professionals.
Her experience in strategic planning, budgeting and staff development will play a pivotal role in helping AME grow its membership, as well as extend its reach within the manufacturing industry.
Morrison earned her Master of Business Administration degree from Almeda University. She is also a Certified Association Executive (American Society of Association Executives) and holds a certification from the Institutes for Organization Management (Stanford and UCLA).
The search to fill the role of AME President began in May of this year after Paul Kuchuris announced his retirement. The search committee included Dale Gehring, Leif Kristensen, Jenny Snow-Boscolo, Keith Syberg, Greg Williams and Jerry Wright.
Kuchuris will stay on through the AME International Conference to ensure a seamless transition.
Kuchuris' leadership and vision have served AME well over the past three years, and the AME Board of Directors, volunteers and staff are grateful for his dedicated service.