Thursday, October 9, 2014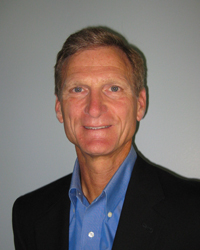 Mark Doman: How did Ford change its culture as it hurtled toward bankruptcy?
I just finished reading American Icon: Alan Mulally and the Fight to Save Ford Motor Company by Bryce Hoffman. I was excited to see so much lean philosophy and so many lean principles at the core of Mulally's and Ford's leadership during this — dare I say — successful lean transformation.
Hoffman's recount of this tumultuous turnaround was based on more than 100 interviews of Ford's top leaders and authorized access to company documents and personal notes. It is a captivating and instructive read for any executive who is thinking about transforming his or her company and culture.
What Bill Ford and Mulally did takes all of the excuses off the table. If they can change Ford's culture and operating practices at a time when the domestic auto industry was hurtling toward bankruptcy in the Great Recession, then there are lots of lean leadership lessons to be learned by every manufacturing executive.
How did Ford do it?
Mulally did it by patiently (in the midst of a firestorm) forging a unified executive team. He challenged the entire Ford organization with a compelling vision fueled by his energy and optimism. He cut through the morass of meetings and binders to create one plan with one set of numbers and a PDCA philosophy. He established a data-driven, highly visible business review process that brought the real issues to the fore, promoted problem-solving rather than people-bashing, and drove extreme accountability throughout all levels of the organization. And then, he added a major dose of unyielding discipline to keep everybody on course. (See Figure 1.)
First of all, he knew that such a transformation starts with "WE" not with "I." It begins with a team, a unified team. Even a collection of the best "I"s in the world can't beat a team that is working together off the same song sheet and going in the same direction. 
And Mulally didn't start the new team-building with a massive bloodletting of Ford's existing executive team either. His team was forged in the heat and sweat of his weekly Business Plan Review (BPR) meetings. He knew that some would self-select out, most would require time to come around and a few would need to leave. But in the end, those who stayed were in — all in. 
That's how you get a unified team working together to lead a lean transformation.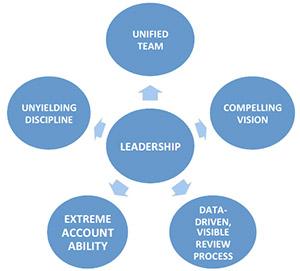 Figure 1. Alan Mulally's recipe for leading a lean transformation.
Mulally then looked to Ford's proud past to find that clear, compelling vision that brought everybody together — One Ford. He sought a vision that would bring together all of the executives, operations, functions, plants, employees, the UAW and external stakeholders and challenge them. His vision was to the point: People working together as a lean, global enterprise for automotive leadership.
When Mulally first got to Ford, he looked at the crowded calendar of meetings and said, "That doesn't work for me." Instead of all of the different meetings, he instituted one weekly meeting that was mandatory for all Ford top executives. These BPR meetings were the cornerstone of his data-driven, highly visible management process that "enforced extreme accountability on a weekly basis and left no hiding place for anyone who was not entirely committed to executing his part of the business plan."
These meetings produced galvanizing moments of truth, such as when Mark Fields, then president of Ford Americas, openly declared a problem — the first red box on the BPR charts—with the launch of the then-new Ford Edge. That led to honest performance metrics, visible problems and finally collaborative BPR meetings. Mulally continuously chanted "Trust the process" and "The data sets you free."
Mulally's leadership style enforced extreme accountability with a smile. And it was accountability based on the numbers, "not politics or personality." He was unyielding in his discipline. His constancy of purpose was always on display, and after a while, no one was thinking that this was the "flavor of the month." His unyielding discipline through the ups and downs was critical to Ford's successful transformation.
This leadership — focused on team, vision, data, accountability and discipline — is a recipe for leading a lean transformation. It led to some remarkable changes at Ford during the darkest hours. It led to making small cars in America again — at a profit. Shiny, new Ford Focuses now roll off the Michigan Assembly Plant lines every day — 1,200 of them.
Let's learn from Ford and Mulally what this type of leadership can do for your lean transformation because everyone of us can do this. This is not magic or luck. It is hands-on, determined leadership.
All quotes were taken from Hoffman, Bryce G. American Icon: Alan Mulally and the Fight to Save Ford Motor Company, New York: Crown Business, 2012. 
Mark S. Doman is a Pawley professor in Lean Studies at Oakland University in the Department of Organizational Leadership. Prior to joining Oakland University, he had 25 years of business experience with Ford and AT&T, where he held various executive positions in operations, human resources and legal. He has led several major organizational change initiatives throughout his career that included corporate restructuring, lean workouts and process re-engineering. He is the author of "A New Lean Paradigm in Higher Education: A Case Study." Quality Assurance in Education, Vol. 19 No. 3, 2011, "How Lean Ready Are You?" Target, Vol. 28 No. 2, 2012 and "The Beginner's Guide to Lean" series. His email address is doman@oakland.edu.