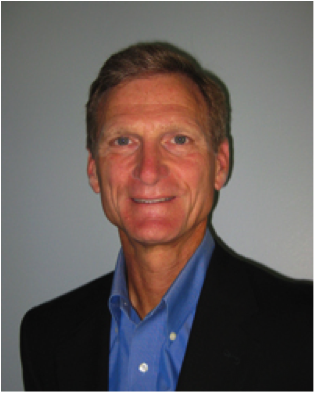 Mark Doman
Walking through a pretty good lean factory with a group of my students, I was surprised to see so much waste occurring all around me.
The frontline workers were busy doing their jobs. The production line was humming. Schedules were being met. To the untrained eye, it was green light city.
In fact, clips were falling on the floor, touch-up paint was being added here and there and the designated fixer was tightening "fit and finish" on too many parts. All of this made me think about what is going on in the minds of these frontline workers and what should be going on in their minds. That is, what is the minimum knowledge — the basic lean training — frontline workers should have to be effective in a lean manufacturing environment?
Remember the heart and soul of lean are motivated, trained frontline employees who identify problems on the shop floor and solve problems by eliminating waste/MUDA.
I know that training costs money. Frontline training normally means time off the job which means overtime, replacement workers or both. But, not knowing is not seeing the waste/MUDA that is happening all around them. And if you don't see it, you don't fix it.
Basic lean training starts during new employee orientation and is reinforced by group leaders on the floor. What should that bare minimum lean training look like?
From the get-go, frontline workers need to understand the "Me to We" rationale and the "Waste to Value" equation, and how they both drive success with a capital S for the frontline employee and the company.
As I wrote in my January 2014 Target Online article, "A promising lean organization starts with 'what's in it for me' and progresses to 'we are in this together and I better do my part to make it better'."
The "Me to We" transformation needs to start right away with new employee orientation and be reinforced every day by your company's reward and recognition plans and your leadership team, especially your group leaders — the leaders closest to the action.
As part of basic training, frontline employees need to know they are valued members of a team and part of a process. It's more than them just doing their individual jobs.
They should learn the basics of what is a process, what is the sub-process they are working on and how does that sub-process fit with the sub-process before them and the one after them.
In other words, what do they need from their upstream suppliers to do their jobs, and what do they need to send downstream to their next-in-process customers and on to the ultimate customer — the paying customer.
This training will lead naturally to the "Waste to Value" equation because if it doesn't meet the customer's requirements, the customer won't pay for it for long. And then you have waste/MUDA.
Yes, frontline employees should learn about the eight generic wastes:
            D ⇒Defects
            O ⇒ Overproduction
            W⇒ Waiting
            N ⇒ Not Engaging All Employees & Supply Chain
            T ⇒ Transportation
             I ⇒ Inventory
            M ⇒ Motion
            E ⇒ Extra Processing
But most importantly, frontline employees need to see waste firsthand in their workplaces (that's where the group leaders come in) so they know it is real and that it saps their energy, makes for unsafe conditions and robs them and the company every day of their opportunity for success.
Then and only then will frontline employees identify waste and begin the kaizen process. They will come to work, do their work, improve their work by identifying and eliminating waste and achieve success.
Email me your best lean practices and describe how and why they work to motivate your employees to solve problems and improve performance. I'd like to include them in future articles and spread the word about best lean practices throughout the manufacturing world.
Mark S. Doman is a Pawley Professor in Lean Studies at Oakland University in the newly formed Department of Organizational Leadership. Prior to joining Oakland University, he had 25 years of business experience with Ford and AT&T, where he held various executive positions in operations, human resources and legal. He has led several major organizational change initiatives throughout his career that included corporate restructuring, Lean Workouts and process re-engineering. He is the author of "A New Lean Paradigm in Higher Education: A Case Study." Quality Assurance in Education, Vol. 19 No. 3, 2011, "How Lean Ready Are You?" Target, Vol. 28 No. 2, 2012 and "The Beginner's Guide to Lean" Series. His email address is doman@oakland.edu.