Wednesday, February 12, 2014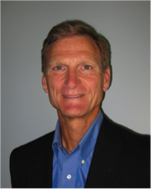 Mark Doman
Most companies believe they communicate well with their employees. My experience suggests otherwise. I've seen bulletin boards adorned with six-month-old performance sheets with curling edges. I've watched morning huddles where employees barely lift their heads from their coffees to listen to their team leaders, and if they do look up, it is only to joke with their buddies sitting nearby.
The best lean companies know what to communicate and how to communicate so that their employees are trained and motivated to identify problems in the workplace and solve them quickly as part of the kaizen process.
Trained, motivated employees who identify and solve workplace problems are the heart and soul of lean.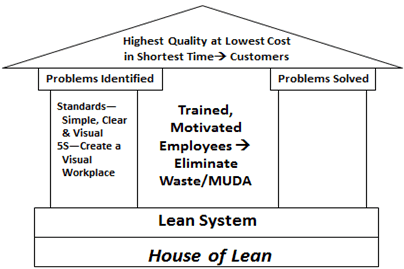 The best lean companies engage their employees in a continuous dialogue about what is "mission-critical." They focus on just a few areas of communication. The specifics ("what") may differ, but they revolve around mission, goals and performance.
The best companies intuitively set and communicate their mission and goals like U.S. Navy SEALs. As Mark Devine, a retired SEAL commander and co-author of The Way of the SEAL: Think Like an Elite Warrior to Lead and Succeed says, "Narrow your focus to one major thing, define it well, then focus with intensity until you make it happen."
Companies have so many major objectives, key service metrics and key performance indicators that employees, especially front-line employees, lose sight of what is really important or just tune out due to information overload. I can't tell you how many companies I have seen where there are scads of key metrics plastered all over the place, but employees walk right by them like zombies.
Focus on the vital few mission-critical goals, make sure everybody understands why they are important, measure them relentlessly and then talk about them every shift.
The way ("how") the best lean companies communicate is even more important. Their communication process is continuous, current and up-close and personal.
How do they do it? First, most of what they communicate is delivered face-to-face by team leaders who have earned the respect of their teammates and are supported by top management. 
These team leaders are committed to the message. They view communication as a key part of their roles as leaders. They understand how essential the daily huddles and up-to-date team scoreboards are to motivation and daily performance. They just don't go through the motions at the beginning of the shift, so their teammates pay attention.
Many companies post performance results for the entire company or plant and don't break them down for each team. The results board is prominent as you walk into the plant, and visitors always comment on how nice it looks.
But what about where the work is actually being done? Where are the team results? Are they current? Does the team know what they mean and why they are relevant to them? Do they relate directly to their Success Sharing payouts? 
When you compete, scoreboards are ever-present. Not little sheets of paper taped to an office door or tacked to a bulletin board, but colorful, constantly updated, can't-be-ignored screens with all of the relevant information flashing before your eyes. Take a cue from the football stadiums or basketball arenas and get the kind of scoreboards for each team and for the plant that your employees can't miss seeing and feel proud about during their shift.
Email me your best lean practices and describe how and why they work to motivate your employees to solve problems and improve performance. I'd like to include them in future articles and spread the word about best lean practices throughout the manufacturing world.
Mark S. Doman is a Pawley Professor in Lean Studies at Oakland University in the newly formed Department of Organizational Leadership. Prior to joining Oakland University, he had 25 years of business experience with Ford and AT&T, where he held various executive positions in operations, human resources and legal. He has led several major organizational change initiatives throughout his career that included corporate restructuring, lean workouts and process re-engineering. He is the author of A New Lean Paradigm in Higher Education: A Case Study. Quality Assurance in Education, Vol. 19 No. 3, 2011, "How Lean Ready Are You?" Target, Vol. 28 No. 2, 2012 and "The Beginner's Guide to Lean" series. His email address is doman@oakland.edu.