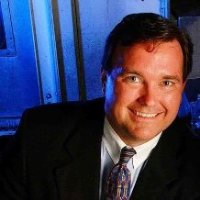 Mark Steele: Parity of labor costs signals increased competitiveness for the U.S.
Mark Steele foresees parity of labor costs signaling increased competitiveness for the U.S. He is a private equity veteran and specialist in "Reputational RebuildsSM," and is the CEO of Skyware Global. He predicts that reshoring and near-shoring trends will ultimately drive improvements in education, especially vocational education collaboration. This is good news for junior high and high school education, but bad news for colleges that become less relevant and more expensive.
Steele predicts a higher education shakeout as focus shifts to vocational education, and return on investment for many colleges becomes more dubious. The March 21 issue of The Wall Street Journal (WSJ) http://online.wsj.com/news/articles/SB10001424052702303287804579447320943274410?mg=reno64-wsj reported the increasing value that location selection is placing on trade education to ensure workforce development to feed manufacturers in the short, medium and long term.
Inflation accelerates on-shoring as the cost of capital and raw materials rise, Steele said. The ratio of labor to total costs will continue its decline, pushing global labor cost parity even harder. He predicts we'll see wealth shift from people who got rich on off-shoring. For instance, many importers, consultants and reverse auctioneers made piles of money during the outsourcing boom. "Many of those folks get disintermediated as manufacturing work returns closer to the end markets. The rising costs, risks and consequences of elastic extended supply chains, including cycle time response and obsolescence, have added up to exceed the benefit of chasing cheap labor, which has gotten more expensive and less sustainable over time," he said.
Steele said he feels strongly about the role of energy in the nation's economy. "Energy independence moves money out of outdated infrastructures for importing oil and intermediate products but regulatory policy will decide competitiveness. For instance, Pennsylvania's embrace of fracking illustrates how the natural gas boom creates new industries. Shell, for example, is planning an ethylene production plant on the site of an abandoned steel mill in Aliquippa, PA.
"And natural gas is fueling economic development and wealth creation at the same time it is creating conversion industries," he said. Steele pointed to natural gas conversion to plastics, for example, "where low-cost energy can displace the benefit of low-cost labor in many manufacturing processes. Natural gas is cracked to produce ethylene, which is used to create many polyethylene plastics that show up in everything from trash bags to dry cleaning bags, to pipe and fiber-optic conduit. Contrast regulatory barriers in western New York to Pennsylvania's creation of thousands of new millionaires up and down the value chain, from landowners to exploration and production companies."
But there are risks around the unlit corners, where Steele sees regional competitiveness heighten the contrast between healthy regional economies, like Pennsylvania's for example, and the losers. 
"When once-booming economies fall on hard times, e.g. Detroit, we'll see more population migration to the growth areas. Places with high costs – taxes, rents, etc – inevitably lose to states with low costs – Arizona, Florida, New Mexico and Texas. Witness the keiretsu-like growth of industries around large auto plants and Boeing's plant outside Charleston (SC). Look at what happens when these companies leave places like the upper Midwest and migrate to the South. Compare and contrast real estate values and infrastructure investment rates (roads, industrial construction, bandwidth, housing, schools) in Detroit versus Charleston.  Compare investments in Illinois versus investments in Texas," Steele said.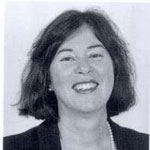 Patricia Moody
Named by Fortune magazine a "Pioneering Woman in Manufacturing," Patricia E. Moody, The Mill Girl at Blue Heron Journal, tricia@patriciaemoody.com, is a business visionary, author of 14 business books and hundreds of features. A manufacturing and supply management consultant for more than 30 years, her client list includes Fortune 100 companies as well as start-ups. She is the publisher of Blue Heron Journal, where she created the Made In The Americas (sm), the Education for Innovation (sm) and the Paging Dr. Lean (sm) series. Her next book about the future of manufacturing is The Fourth Industrial Revolution. Copyright Patricia E. Moody 2013. With permission.