Thursday, January 15, 2015
During the AME 2014 Excellence Inside International Conference in Jacksonville, Florida, AME recognized and celebrated the outstanding performance of four companies.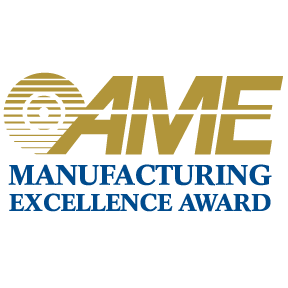 The AME Manufacturing Excellence Award is bestowed on manufacturers who demonstrate excellence in manufacturing and business. In the course of its evaluation, AME considers numerous exceptional facilities from around North America in a rigorous review process. Applicants are judged based on their approaches to continuous improvement, best practices, creativity and innovation. While numerous companies submit applications each year, only a handful are selected for the next stage of evaluation, in which an assessment team travels to the eligible facility to evaluate achievement reports against established criteria.
"These companies are operating at exceptional levels, setting the bar high for achieving success in the search for operational excellence. Their drive manifests in insightful continuous improvement strategies, innovative practices and inspired teamwork initiatives from which any organization can learn a valuable lesson," said AME President Barbara Morrison.
The 2014 Manufacturing Excellence Award Recipients are:
​     A leading producer of steel wheels for the North American commercial vehicle industry.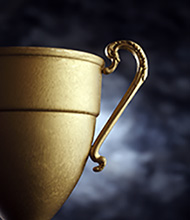 A subsidiary of Johnson & Johnson and a world-class manufacturer of surgical sutures and wound closure devices.
NovAtel designs and manufactures high precision, OEM, global positioning products.
     A member of the Roche Group and recognized as innovators, responsible for manufacturing more than 250 unique cancer diagnostic tests and related instruments and distributing them worldwide.
Interested in applying for the 2015 AME Manufacturing Excellence for 2015? The Intent to Apply form along with your plant profile is due Friday, January 30, 2015. To learn more about the Manufacturing Excellence Award, this year's honorees and to download an Intent to Apply form, visit AME's website.
Congratulations to all award recipients.