Wednesday, April 15, 2015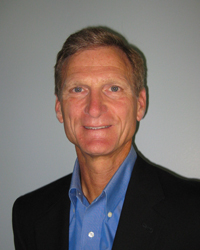 Doman: There are five keys to succeeding with an employee suggestion program.
My students are finishing up their lean assessments for this semester. Again, they found that that many manufacturing firms are falling short with their employee suggestion programs.
The students report that management teams are frustrated by lack of suggestions, employees are apathetic about suggestion programs and hundreds of good improvement ideas never see the light of day.
It's not that these companies don't realize the importance of engaging their frontline employees in continuous improvement. They do. They are far enough along on their lean journeys to know that the heart and soul of great lean companies are trained, motivated employees who consider it part of their jobs to identify and solve problems on a continuous basis.
A few of the companies that sponsor my student teams have definitely broken the employee suggestion program code. Here are some of their best practices:
1. The employee suggestion program must be supported by top leadership. It must be highly visible and easy to use.
Faurecia, a global automotive supplier, has invested heavily in its improvement idea process. As Joe Lupinski, plant manager at the Faurecia Interior Systems Plant in Fraser, Michigan, said, "Our improvement idea process is a worldwide initiative that Faurecia puts a lot of time and effort into maintaining as an excellent way of tapping into all of our employees' creative minds. We make it easy for anyone in our facility to put thoughts and ideas down on paper so that no good idea goes unnoticed."
Faurecia employs an easy-to-use, standardized triplicate form for improvement ideas. (See Figure 1.) This allows for ideas to be documented through every step of the process and ensures the idea goes full circle, with the originator having final say and signoff as to whether the idea was implemented as intended or not.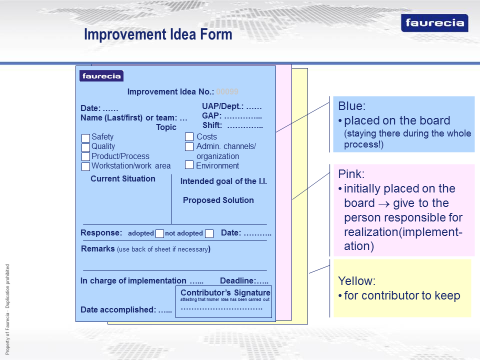 Figure 1. Standardized improvement idea form that offers three pages to share throughout the company.
2. These companies realize that an effective employee suggestion program starts at the team level, must be owned by the first-line supervisor and must be fast to finish.
At Faurecia, Improvement Idea forms are prominently posted on informational boards right in the work cell area.
"The Improvement Idea process calls for the supervisor of the work cell to review the ideas on the board within a 5-day period and decide whether the idea will be adopted or not adopted. If adopted, the supervisor gives it to whoever will be responsible for implementing the idea.  Once the idea is implemented, the supervisor verifies implementation is complete. Finally, the original contributor of the idea signs at the bottom of the Improvement Idea form, verifying the idea has been successfully implemented," said Scott Trombley, FES specialist at the Faurecia Fraser Interior Systems Plant.  
This easy-to-use, fast-to-finish Improvement Idea process has resulted in the Faurecia Fraser Plant averaging 30 improvement ideas per employee per year and more than $1 million in annual savings.
3. There must be high level recognition and attractive (but not gigantic) rewards.
Bret Badertscher, the plant manager of the Lear Rochester Hills Seating Plant turned around his plant's employee suggestion program by doing just that.
"We get nowhere near the number of ideas from our workforce that I would like to get, but it has improved dramatically in the last year since we improved it. The main contributor that changed our suggestion program was the Reward and Recognition system," said Baderyscher. "We do a quarterly drawing for a free vacation day for those who submit a viable suggestion. Based on the type of impact of the suggestion, the chances of winning increases. We also think it is important to recognize the employee by posting a picture of the winner with his/her suggestion near the employee entrance area for all to see. The suggestion board has a listing of all implemented ideas on the board and a list of ideas that weren't implemented so we get feedback to those employees also."
4. Employee suggestions must be measured and tracked in a way that communicates what is important to sustaining the flow of employee ideas.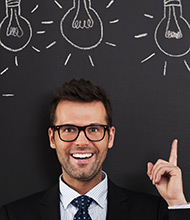 "Typical metrics in a suggestion program are number of suggestions submitted, number implemented and dollars saved. Those are all lagging metrics that are focused on evaluating ideas rather than on speed of implementation," said Robert Simonis of KCE Consulting. "Speed of implementation is the meaningful metric. If ideas are implemented quickly, it causes more ideas to be generated.  More ideas implemented quickly leads to better ideas being generated.  More good ideas being implemented quickly leads to rapid learning.  Rapid learning leads to profit enhancement and long term company success. Long term success was the original reason to have created an employee suggestion program in the first place."
5. The best lean companies have a process to take great local ideas and standardize them throughout the plant and company.
I hope these "lean lessons" help you and your organizations on your lean journeys. 
Mark S. Doman is a Pawley Professor in Lean Studies at Oakland University in the Human Resource Development Department and a member of the leadership team at the Pawley Lean Institute. Prior to joining Oakland University, he had 25 years of business experience with Ford and AT&T, where he held various executive positions in operations, human resources and legal. He has led several major organizational change initiatives throughout his career that included Lean Workouts, quality circles, TQM, process re-engineering, kaizens and corporate restructuring. He is the author of "A New Lean Paradigm in Higher Education: A Case Study." Quality Assurance in Education, Vol. 19 No. 3, 2011 and "How Lean Ready Are You?" Target, Vol. 28 No. 2, 2012. His email address is doman@oakland.edu.