Monday, September 10, 2018
Related Articles
This is the first of a series of articles about manufacturers' use of the latest IT systems. Please see the other articles in the series:
Integrated IT helps Cirtronics tailor IT solutions to complex customer needs
Cirtronics is a leader in the New Hampshire contract manufacturing sector. As an ESOP company, Cirtronics' employees maintain a strong and vested dedication to their customers' success, and that on-going commitment to customers requires a variety of IT solutions tailored to complex customer needs. Cirtronics depends on their integrated manufacturing Precision Engagement® system. As a contract manufacturer, Cirtronics' production and engineering personnel work on a variety of advanced products for tech companies like Ava Robotics (a spinoff of iRobot Company) and Brooks Automation. The company's IT specialists must leverage the various information systems that occupy the industrial landscape to adapt to each customer's needs. Jeff Homer, Cirtronics' Applications Manager, heads up the firm's IT department. 
Do you code?
Homer's journey to Cirtronics was unusual, starting with a job at his dad's steel mill after graduating with a degree in information science technology. In the Youngstown, Ohio, Northstar Steel pipe mill he "did odd jobs—cut billets, cut pipe, cleaned the ladles. They sent me to do all the ugly jobs." But in the mill and in other similar businesses he saw that companies were "starting to realize that they needed support people, people who had broader experience and skills and who were unique." He saw potential developing in an industry that was just beginning to incorporate software in its daily operations.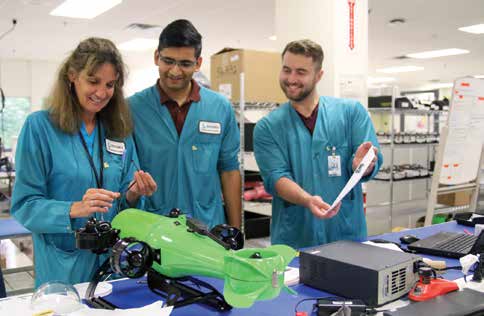 Cirtronics advanced engineering center collaborates on a new build.
The big change for him came when he started working in a small tin mill, Reynolds, in Greenville, Pennsylvania, where he finally got to apply his IT background—"I got put on the program for Filemaker. The boss was forward-thinking, a Wharton grad whose dad had owned the mill. I rewrote some code, and that really started it all."  
When the time came to move up to Milford, New Hampshire-based Cirtronics, Homer's experience and understanding of both manufacturing and IT made him a great addition to the team. The company's philosophy of Precision Engagement® means that their manufacturing and aftermarket services and communications are tailored to each customer's specific needs.
THE SOFTWARE BEHIND CIRTONICS' IT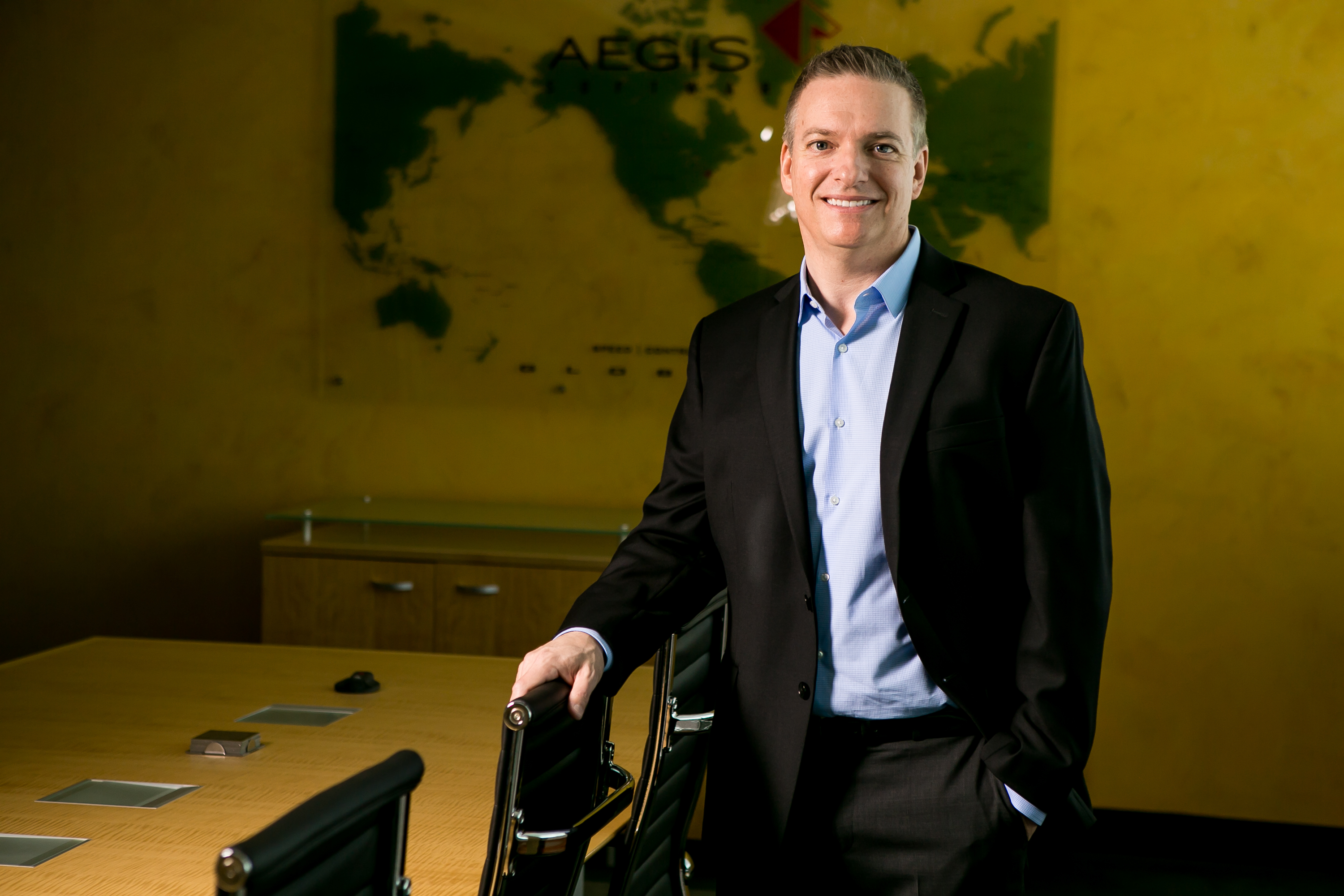 Jason Spera, CEO, Aegis Software
As a manufacturing engineer who grew up supporting production, Aegis Software CEO Jason Spera has a core understanding of what we need to do to rebuild the U.S.' manufacturing infrastructure, starting with software. Spera advises manufacturing professionals to think about demands for endless variety, coupled with new system capabilities when they evaluate rebuilding their IT infrastructure. And he warns about the Three Specters of Legacy Systems!
Endless variety
"In America, software needs to support the latest commercial demands for endless variety at high-volume prices, but building factories that can do it all is extremely difficult," Spera explained. "What we used to see was highly customized and expensive software requiring legions of engineers to develop and maintain. None of that is viable for very long." 
The dream is to do it all but run single-piece flow, and Spera says software is the answer to the cost/variety dilemma. "My vision is commercial out-of-the-box software solutions centered around Industry 4.0 without an in-house IT department or extensive vendor customization costs." He cautions about developing perfect variety solutions staffed with herds of IT pros.
Why legacy systems can't take U.S. manufacturing where it needs to go
Right now there is an established comfort level surrounding legacy manufacturing IT systems—everyone fears change, particularly the migration from one IT system to another. And every manufacturer has a system migration horror story. 
"The problem is invariably customization of the legacy system that precludes upgrade to new versions. Heavily customized IT systems reach a point where they cannot simply upgrade to the latest version, yet the manufacturer wants all the benefits of the newest app," Spera said. "What we need to stop the trauma is a singular code base in which functional enhancements are elegantly incorporated into core product, effectively enabling the manufacturer to configure the system as much as needed, while still being able to automatically upgrade to every new software version without exorbitant upgrade costs, loss of data or functionality."
The three specters of legacy systems: version migration, functional gap mapping, and the fear factor
Spera says he and his team grapple with the legacy systems challenge "all day long. They fall into two categories—in-house and older, commercially purchased software system. [The] proliferation is out of control—too many subsystems, too much money, can't integrate, an army of IT personnel trying to create reports and analytics across all these tools," he said. "Finally someone says, 'this is crazy,' and once that happens, then we're asked to bring in our unified manufacturing platform, and that's when legacy data migration comes up."  
Version Migration: Migrating the data from antique systems is daunting because the depth of data is typically not as great as what is needed in the new system. Spera recalls a recent weekend cutover Aegis performed for a large defense firm hosting a myriad of legacy systems on the shop floor. "It was an ambitious mandate, but the customer's executives had logic behind it. They had seen the corporate cultural adoption problems and project protraction that happen when legacy systems are 'clinged to' by a factory." 
Functional Gap Mapping: The second specter looming over legacy systems is functional-gap mapping. When an operation has accumulated twenty different subsystems over fifteen or more years, there are always specific features and functions, customer "must-haves." The fear factor arises when "the client believes that all these unique and special adaptations will be rounded up and moved over to the new system," Spera says. "But when we map out the needed functionality, it's often possible to use an off-the-shelf solution."
Spera believes that having Aegis people with 15 to 17 years under their belt, many of them manufacturing engineers, works. "It takes that kind of experience to work through the consultancy with customer factory engineers and managers. The customer knows their world and requirements in incredible detail, and we need to have the credibility and same enthusiasm they have for making their factory run well to get through this process together," Spera says.  The pre-sales process is very complicated—mapping out customer needs is critical. The normal way manufacturing systems are sold," adds Spera, "is that customers are effectively told anything they need is possible, with the expectation that a 'roadmap' will be made post-sale and that customization will deal with it later."
Spera runs with a different model in which presale and the statement of work are mapped out in great detail before the sale is taken." The goal is to eliminate surprises and customization costs. 
The rise of the user interface
The difference between the pioneers who ran massive first-generation manufacturing systems and those who manage today's systems is reflected in the big shift from pure technical capability to a usable, intuitive and adaptable user interface. "When Steve Jobs told his engineers to design the iPhone from the user experience via the display down to the CPU, rather than the traditional engineering perspective from the processor up--worrying about how the human would use it last—it changed the world." 
Traditional manufacturing IT systems were designed much the same way--it takes IT and software engineers to use them well. "The only way to put the use and configuration of the system into the hands of those who run the factory is with a modern, intuitive user interface that empowers anyone to leverage its full scope and  adaptability—without knowing anything about IT or coding."
Spera tells clients that they need commitment from upper management to drive the project, but once deployment is complete and cut over, management transfers responsibility to operations/quality/manufacturing engineering who will exercise the system 'the normal way.' "While IT people are great at coding and trouble-shooting, the IT guy doesn't understand the nature of the manufacturing or qc process, or the needs of line operators," Spera says. "If the system is dependent on IT, that means IT people are being asked to work outside their wheelhouse." He emphasizes that the system should enable those without IT skills who need the data to get it and do analyses themselves.
In addressing customer needs successfully, according to Homer, flexibility is key. For example, while some companies can run to a fixed ERP/Supply Management schedule, others' operations run with design or logistics or development challenges that require more flexibility. 
How does the company's five-person IT department successfully address these complex requirements? Exactly what do these five key IT personnel do? "We don't have strict or rigid assignments," Homer said. Instead, like Cirtronics' other unique culture strategies, "it's a very team-based and solutions-driven approach. We have hardware and software and design specialists. But we work together to solve challenges." The big challenge for the IT department—the smooth integration of different systems communicating seamlessly with each other—is an ongoing responsibility of the IT group as systems and customer requirements evolve." 
Security
The task of the contract manufacturer may appear to be understanding customers' engineering and designs, then building and delivering customers' hardware on time and on budget. However, underscoring every manufacturing decision are complicated IT security issues that must be managed between customer operations and the Milford facility. Homer offers an illustration:
"Contract manufacturing customers consistently ask for their own slightly different take on security. With specific customer's product builds, we had to find a way to bring devices onto our network, so we have internal access for manufacturing, and then we also created a secure process to allow the outside party into a limited part of the system," Homer explained. "Other times, a customer will need to program a chip at a certain point in production, without having a software handoff to us. We work with each one of our customers to best fit their IT requirements." 
The result for Cirtronics is robust IT flexibility, lean and precise ways to customize for each customer on a well-integrated foundational system. "Our approach is based on decades of working with quality-minded customers that require exclusive and secure solutions," Homer said.
Burn the paper!
Homer looks back at the history of building this foundation at Cirtronics. "Back in the early 2000s, we were still very paper-based with folders and clipboards. Machine programming was automated, but data collection was all on paper. We knew it was time to make some necessary changes," he said. "The obvious place was data collection, with first some systems doing data collection online—but the manufacturing floor was last. An example of our data mining collection is Aegis X-links that feed data from the machines into our quality system. We use them for real-time information to deliver a better quality product. Administrative departments had done some home brew, but IT overall really needed to raise our game." The company invested in Aegis for machine programming, and operations became more and more automated.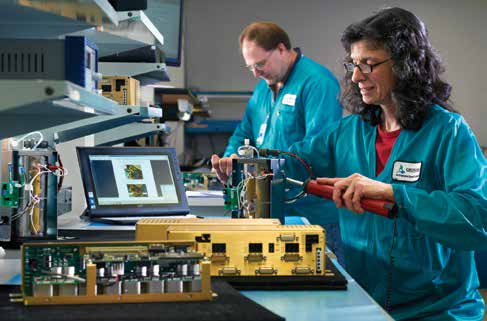 Over 60 percent of Cirtronics' business is in box build and integration.
"Now," says Homer, "a lot of what we do in IT is to respond to challenges and requests in real-time, and now we can pull between different specialists to work together at the same time. It's a big cultural change from the old days of paper folders, and hard-copy data tracking.
"Because we need to adapt things so quickly, we have to be mindful during the transitions—we run a small phase-in, then we start to adapt. We want to be sure we start right because we are cognizant of the potential impact and we want to put the right things in place."
Homer acknowledges that some changes can be intimidating."Our process is inclusive and we ensure that input from the manufacturing-floor team is adopted into all change processes, including all automated systems. This kind of system allows us to be adaptive and efficient with any automated process or equipment."
Data collection and analytics, what to do with the data once it is available, are modified to each customer's needs as well. As Homer sees IT systems components getting closer and closer to working in real-time, there are more opportunities for real time analytics. "The quicker you address problems in real-time, the easier the problems get." 
Next steps 
As a contract manufacturer with what Homer calls "quality sensitive and specialized products," Cirtronics will continue to be challenged by its customers' evolving IT needs. The company will address opportunity areas they've identified—managing incoming materials, storage and parts changes. Since automating these areas is a big capital equipment expense, Cirtronics continues to explore which strategies could increase automation of incoming and materials storage. Solutions range from an IT upgrade, redesign and more supplier involvement to a completely new automated 24/7 operation. Also, Cirtronics expects its adaptable and flexible solution to evolve over time, the hallmark of its IT strategy from the beginning.
Named a "Pioneering Woman in Manufacturing" by Fortune magazine, Patricia E. Moody is a manufacturing management consultant and author.