Tuesday, December 17, 2013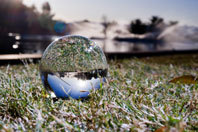 What does the future hold in 2014 for lean manufacturing?
When Dick Morley and I sat down to write The Technology Machine: How Manufacturing Will Work in the Year 2020, we were 16 years out from the end date. Naturally, we envisioned an enterprise connected machine to machine, sensor to sensor, with discrete information flows clicking along with minimum human tweaking, and we knew that design and customer orders would drive the machines nearly simultaneously. To our readers, it seemed like one giant step for mankind, although we knew that humans would not be removed from the picture, but rather empowered by the technology.
In fact, in our "Wild Card" chapter, we said just that — "Technology will drive not only manufacturing, but also social structures and communications… technology linkages will replace geography and family and language affinities… mass production will give way to fully distributed manufacturing and point-of-sale manufacturing…The 2020 winners in 15 years will be small unknowns, unheard of or unrecognized now…the losers are big, insular companies in the U.S. and Germany… GM and Xerox, for example… "mini-industries," short-term, rapid growth and death, single-hit technology winners will replace mammoth industry sectors… Market segmentation will continue its downward-distributed trend…Japan will be a financial, not a manufacturing center…Intellectual property law will boom and dominate Internet exchange and all other information media, because ideas will be your currency, time your only copyright!"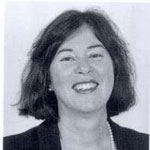 Patricia Moody
Looking back these 15 years, Morley and Moody ran up a 98 percent hit rate. Not bad for a couple of backwoods geeks. But there were the misses… We're not sure where the world is on nuclear power now, nor is it clear that commodity price swings drive system swings, but we're close.
And now, just seven short years from our 2020 transformation point, we're daring one more look ahead — it sure as hell beats looking backward over your shoulder for manufacturing's nav system:
1. The next big thing for manufacturing is of course 3D printing in different materials — metals, as well as plastics and conducting materials — with higher volumes and more connections to design and other production operations. What we're already doing for airplanes, turbine blades, will go into the home — everybody will be printing their own stuff at home via a USB port. And we will finally do 3D plating.
2. The IT department will no longer exist because it will be irrelevant. The challenge will be for IT to be open and connected rather than bricked in and bound by confidentiality.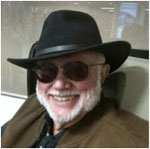 Dick Morley
3. We have a big problem with the labor base — nobody wants their kids to put tires on Buicks, and nobody wants to work in a factory. Factory owners can therefore only do one of two things — outsource or automate. But China is becoming less relevant. Manufacturing will be more and more robots, and more and more wireless. We can program the controllers to wirelessly connect anyplace in the world because the pieces that run the factory won't be in the factory. The people that work in the factory will be mechanical robots, and they will be connected. Morley is on the board of a CNC machine company, for example, that's trying to take down the firewalls and filters and standardize software — just like we did in the early computer industry — that block connections between machines from different manufacturers. The new robotic CNC machine suites will all work off the same software and information and data flows will be seamless.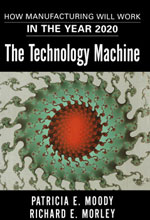 McDonald's has the same problem, and they will also automate to get around the labor base challenge. But that's a good thing — it's why Morley created the PLC — factories couldn't afford the cost of maintenance problems and downtime, so the PLC was the answer. A lot of what we see ahead for manufacturing is not a technology problem, it's a social issue. Nobody wants robots, nobody wants outsourcing, and nobody wants to work in a mill. If the U.S. can maintain its technical edge, we'll be better off. The distributed automation system means we need to get the machines to talk to the machines, even if they are wireless.
The standard engineering project used to take 18 months and cost $1 million bucks. Well, for 20 years now, we've had the technology that manufacturing needs. The technologies are not new, they are just unused. The 20 years are up — it's time to harvest. Harvesting the science we already have will make the big difference in manufacturing. The technology is here, it's just time to use it.
Named by Fortune magazine a "Pioneering Woman in Manufacturing," Patricia E. Moody, The Mill Girl at Blue Heron Journal, tricia@patriciaemoody.com, is a business visionary, author of 14 business books and hundreds of features. A manufacturing and supply management consultant for more than 30 years, her client list includes Fortune 100 companies as well as start-ups. She is the publisher of Blue Heron Journal, where she created the Made In The Americas (sm), the Education for Innovation (sm) and the Paging Dr. Lean series. Her next book about the future of manufacturing is The Third Industrial Revolution. Copyright Patricia E. Moody 2013. All rights reserved.